Dining
Tropical Dining In Boutique Luxury
Set apart from Matara restaurants upon the reefs of Polhena Beach, meals at Amaloh by Jetwing are served amidst the atmosphere of a luxurious Dutch colonial residence with a signature touch of Sri Lankan hospitality. The relaxing ambience of our coastal home is the ideal setting to savour on a selection of exquisite food and beverage across four distinct dining options.
Our main restaurant is found near the wide expanse of our ground floor lobby, welcoming you to a world of culinary experiences as soon as you enter Amaloh by Jetwing. Beyond our specialties in local, international, and even fusion mouthwatering cuisine, our chef often spends his morning with the local fishermen discussing the catch of the day that we delightfully plate up for you. Feel free to speak to our chef for his recommendations on how best we can treat your palate with a variety of preparation styles, and we will happily oblige by serving you with a meal as unique as the freshest seafood from our southern waters.
To complement your meal, our bar by the pool is found within the gardens that stretch towards a rocky shore of the Indian Ocean. Dressed in tropical accents and adorned by rustic furniture, the tropical watering hole embodies the spirit of our boutique colonial luxury with the added pleasure of unparalleled sunset views on your island vacation.
Finally, as a welcome standard from the home of Sri Lankan hospitality, we also offer a number of Signature Dining experiences, where you have the freedom to choose your menu and the venue, from the beach to the garden to the pool, or even the comfort of your own room.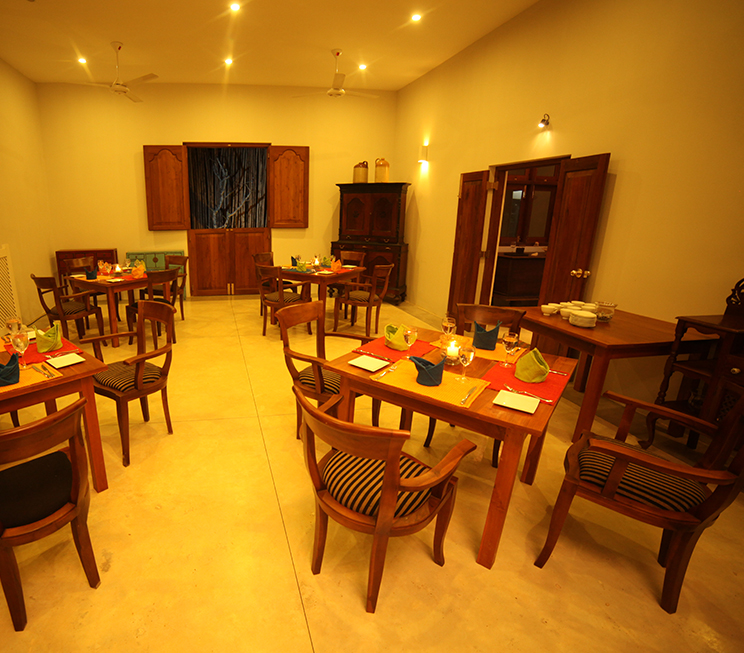 A world of culinary experiences by our coastal gardens.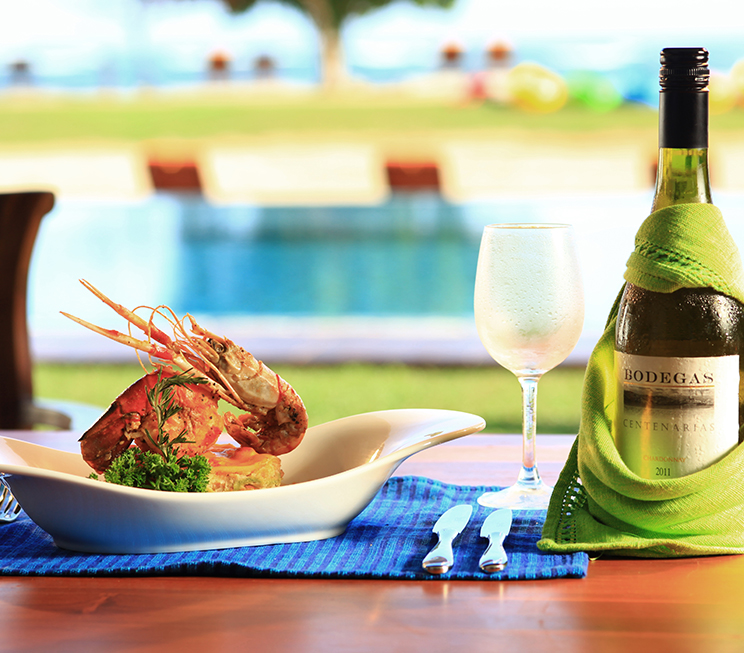 A refreshing spot for bites and beverages.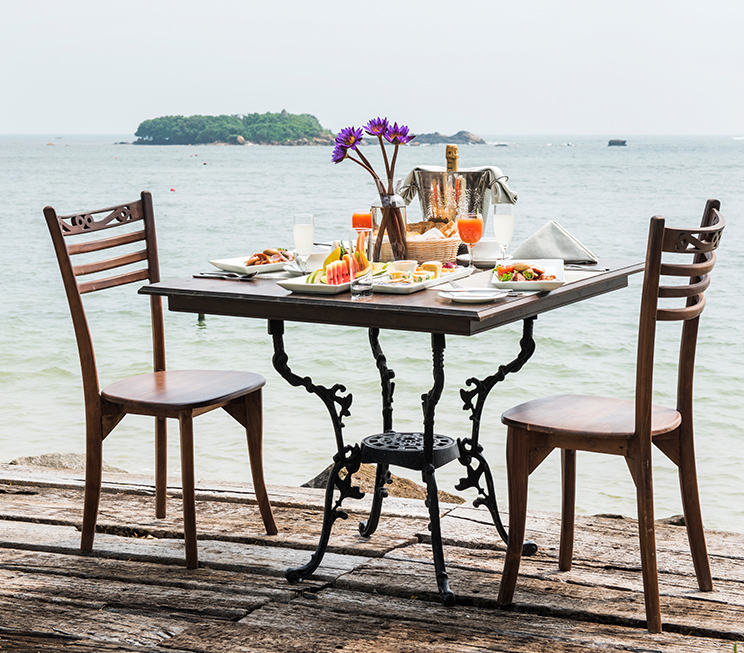 Unique dining experiences in coastal colonial boutique luxury.