Signature Dining
Unique coastal dining experiences from the home of Sri Lankan hospitality.
For a distinct culinary journey beyond our traditional options, look no further than our Signature Dining options – a specialty of our legendary Sri Lankan hospitality. At Amaloh by Jetwing, choose to dine by our reefs at the beach, in the atmosphere of our coastal garden, by the breeze of our poolside, or even from the comfort of your own room.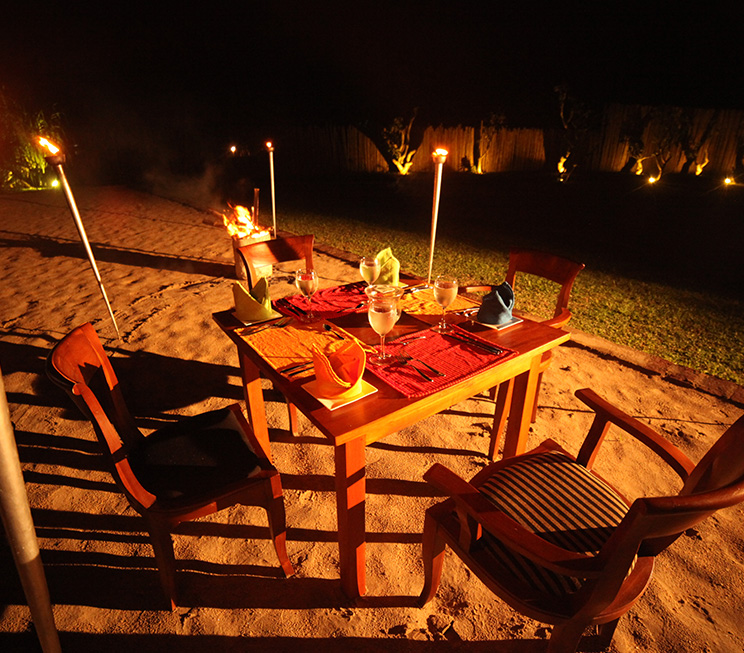 Enjoy your meals by our colourful reefs in the Indian Ocean – be it under the southern sun for lunch, or the moonlit sky for dinner.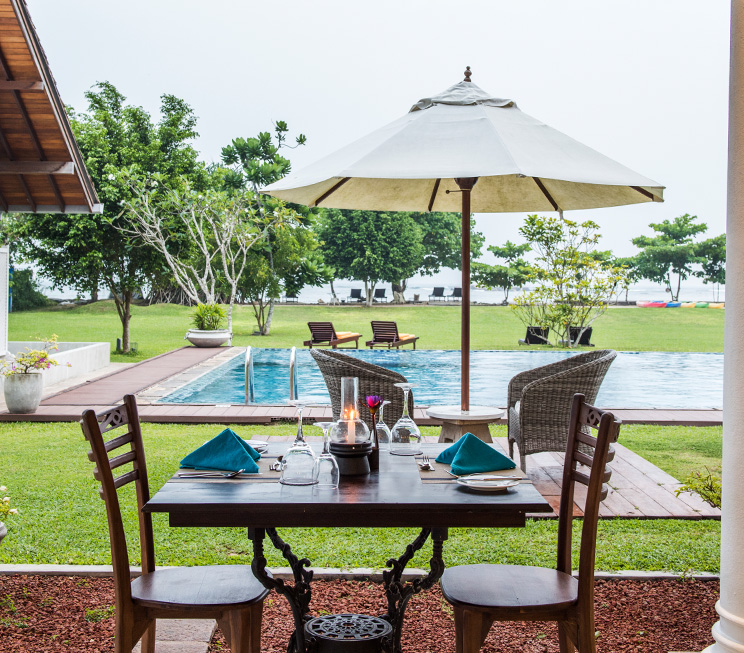 Dine upon the breezy beachside lawn of Amaloh by Jetwing, with the sound of crashing waves and tree leaves rustling in the wind to complement our range of culinary delights.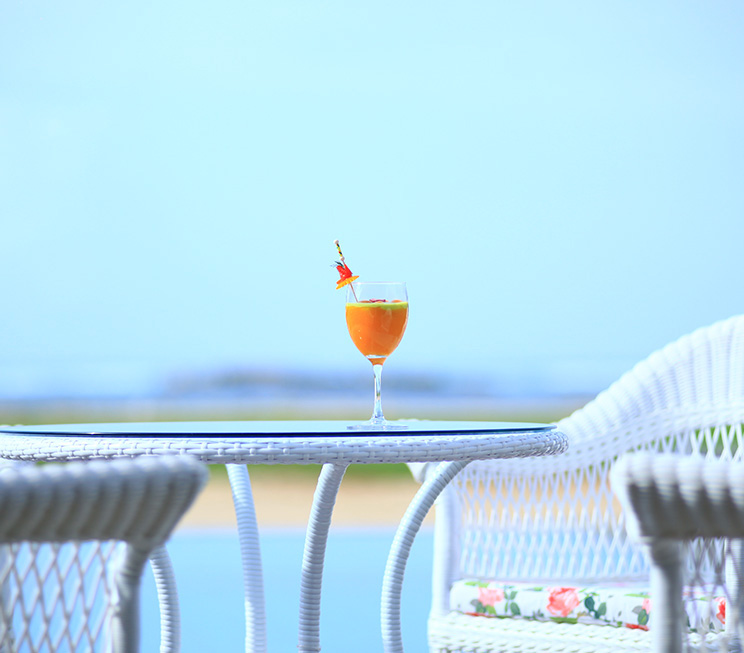 Kick back with a quiet meal by the gentle waters of our pool, with a view of our coastal garden, the great Indian Ocean, and the horizon beyond.
Escape to the luxurious privacy of your own room, and enjoy our selection of exquisite dining options amidst the comforts of our home of Sri Lankan hospitality.