Signature Dining
Dine in the midst of our coastal wilderness
Be it under a blanket of stars, or with the morning calls of the peacocks in Yala, our five signature dining experiences allow you to enjoy the best of our surroundings with any meal you choose. From dining on the dunes of Yala, to alfresco in our wild courytards, or even amidst the luxury of your tented villa, we are delighted to serve you with the finest of Sri Lankan hospitality.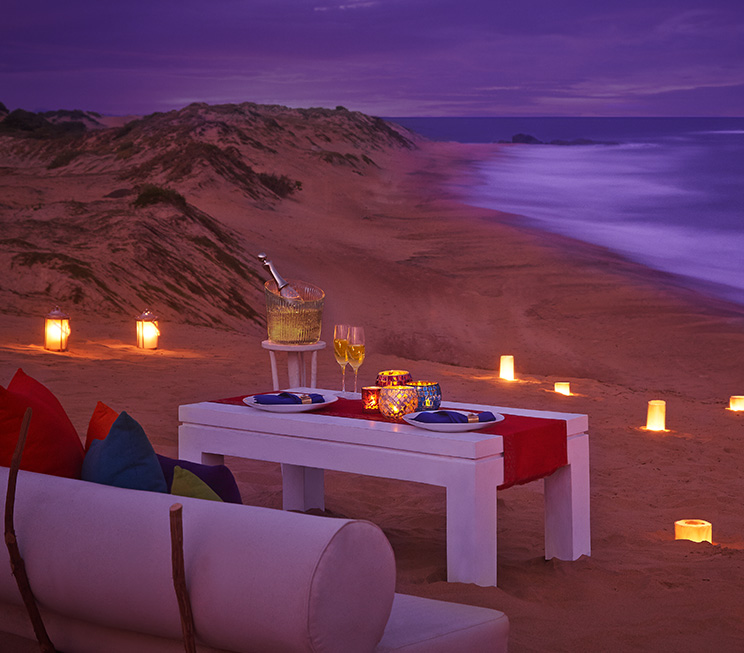 Rest upon one of the many soft sand dunes of Yala for a sunlit breakfast or a candlelit dinner on our wild coast by the great Indian Ocean.
Enjoy the beauty of the outdoors when you dine amidst our coastal woodland with exquisite meals complemented by the ocean breeze to always keep you cool.
Kick back with a quiet dining experience by the refreshing pool hosted by our family at Jetwing Yala, as you unwind in the private waters of our home of Sri Lankan hospitality.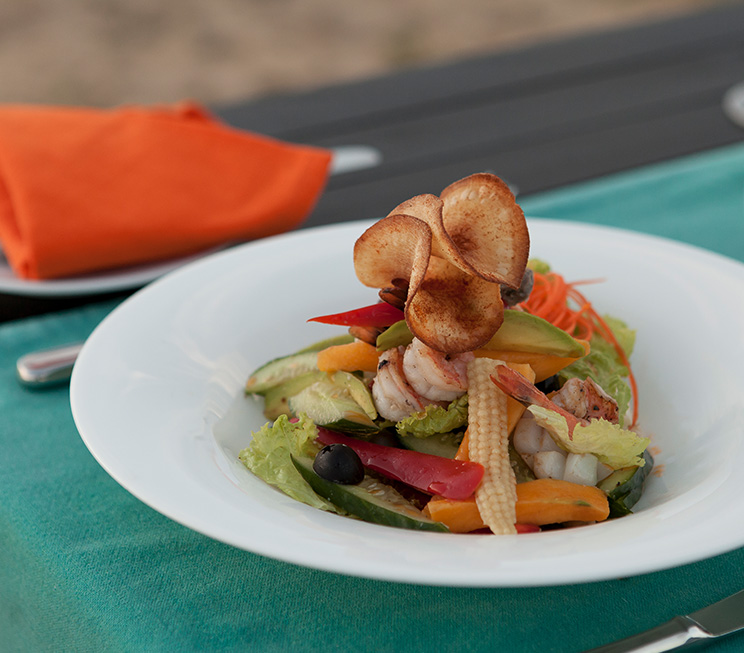 Savour cuisines from around the world, in the privacy of your own tented villa fitted with every luxury to ensure the most comfortable dining experience possible.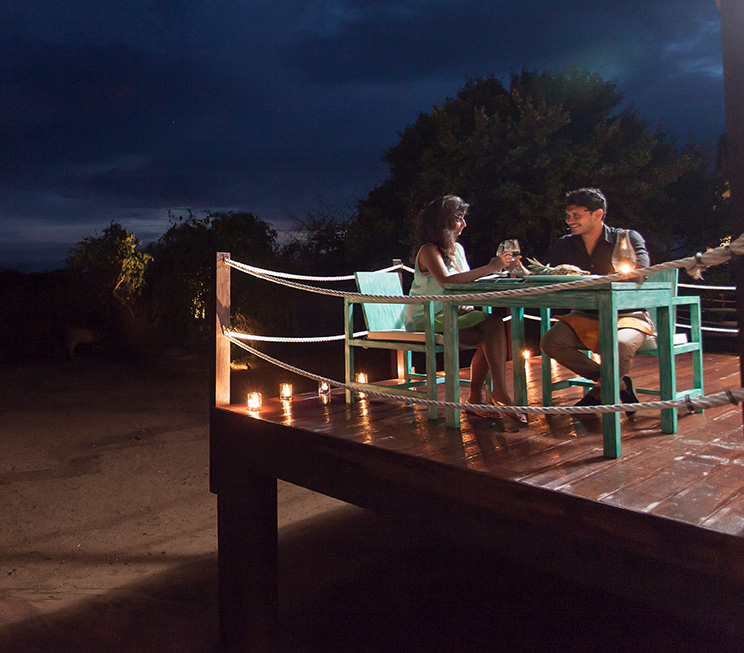 Step out of your room, and dine with the sound of crashing waves underneath the wild skies of Yala upon your private deck which extends out into our coastal woodlands.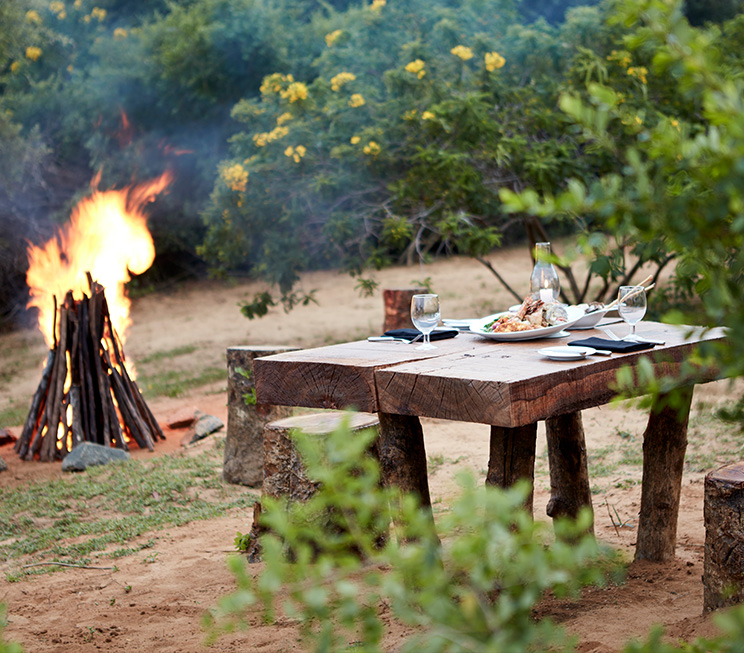 Feast on a variety of grilled meats and seafood from our southern seas in a dedicated dining area on a sunny afternoon or starry night by the dunes of Yala.