Dining
Luxurious Dining On The Southern Coastline
At Saffron & Blue, we serve meals with our legendary hospitality that is dedicated to making you feel at home on the coast of Kosgoda. Villas on our shores are designed to offer you a variety of spacious living areas, where your culinary experience need not be restricted to the comforts of our dining room.
A large wooden dining table open to the gardens of our property is fitting for the array of cuisines on offer. With rustic chairs that comfortably seat a dining party of up to 12 people, Saffron & Blue offers an ideal communal respite that is brought together with a shared appreciation for exquisite foods. From eastern to western, and even traditional Sri Lankan favourites, our resident chef is well versed in cuisines of the world, and will be more than happy to cater to your tastes – because at the home of Sri Lankan hospitality, we look forward to making your stay as pleasurable as possible.
For added exclusivity away from the confines of our stately dining room, you may also choose to savour your meals from four Signature Dining experiences across the property – by the shores of the Indian Ocean, the side of our refreshing pool, amidst our verdant garden, or even at a beachside BBQ.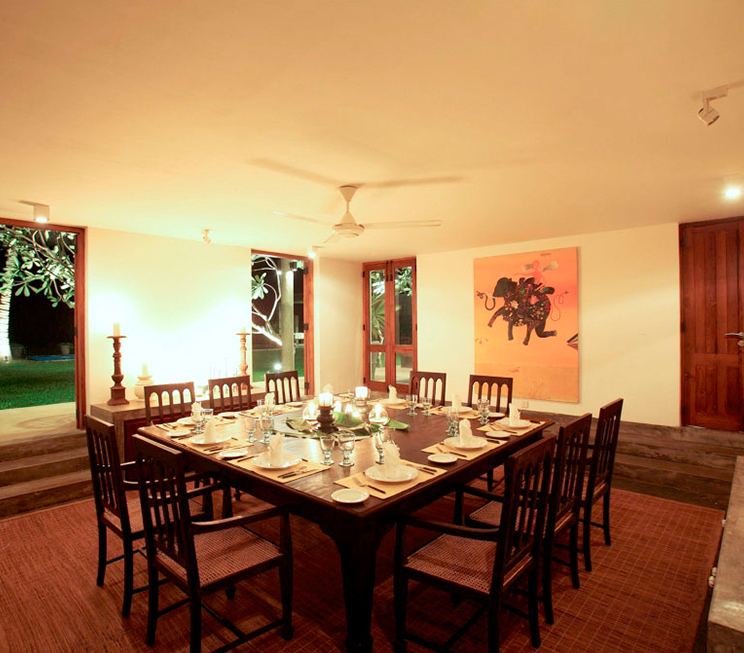 Dine in a room adorned with art and ornaments, complete with a grand table for twelve.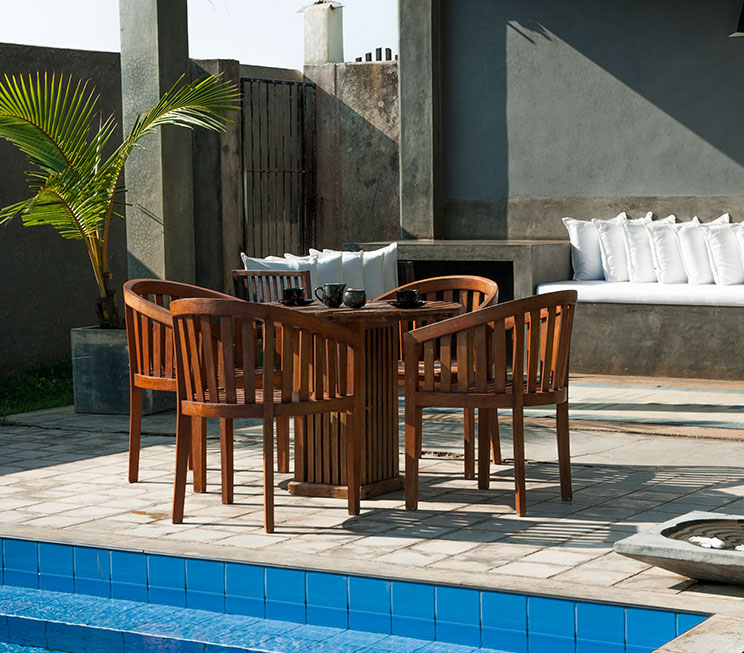 Four unique experiences across the grounds of our villa