Jetwing Speaks Sustainability in South Korea
In November of 2019, The Korean government and the United Nations Environment Programme (UNEP) organized a conference on sustainable tourism in Yeosu, South Korea. Invited to speak at the conference, Jetwing Hotels' Director of Engineering, Jude Kasturi Arachchi presented on "smart solutions for hospitality" and how innovative approaches and new technologies assist Jetwing Hotels in tackling the issue of pollution and carbon dioxide emissions.
The session included discussions on Jetwing's innovative renewable energy applications (solar electricity, steam driven air conditioning, green kitchens) and waste management strategies. From the onsite organic waste management at Jetwing Blue and Jetwing Beach to the Vapour Absorption Chillers, run sustainably via biomass boilers to provide the hotels' air conditioning requirement and even the process of phasing-out plastics from the operations of many of their hotel properties.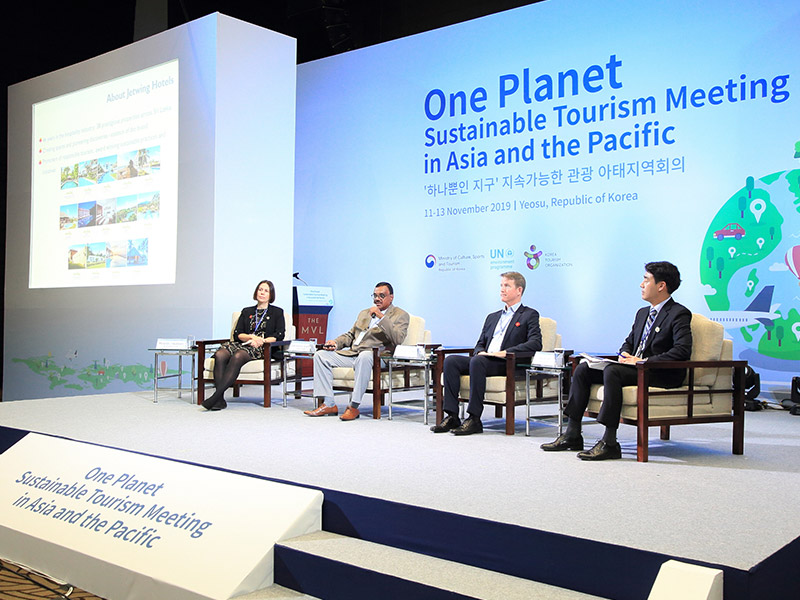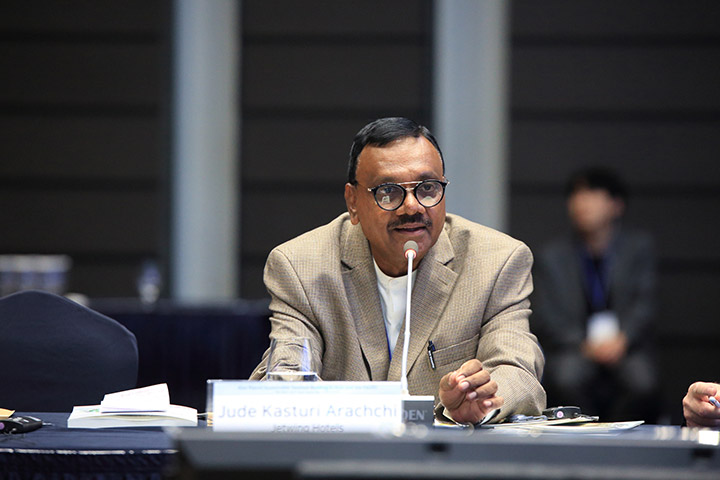 Family owned and in the tourism industry for the past 46 years, Jetwing Hotels has surpassed expectation at every aspect. Building on their foundation of being passionate, as well as the experience of true, traditional Sri Lankan hospitality, constantly pioneering discoveries captures the essence of the brand. Such a strong statement and direction have enabled Jetwing Hotels to imagine, create and manage marvels and masterpieces, where distinctive design and elegant comfort complement each other and the environment. In line with the Jetwing Hotels Sustainable Strategy, across all properties sustainable and responsible practices are given precedence with resource efficiency, community upliftment and education, and awareness being some of our key focus areas.

Media Relations – Jetwing Hotels
For any queries regarding this press release, please contact us:
Hashan Cooray (Manager – Marketing) – hashan@jetwinghotels.com
Upashama Talgaswatte (Assistant Manager – Marketing) – upashama@jetwinghotels.com
Anisha Ariyaratne (Executive- PR & Media) – anisha@jetwinghotels.com