Signature Dining
Memorable Meals In Spectacular Settings
In addition to the multitude of bars and restaurants that welcome you at Jetwing Blue, we invite you to indulge in four Signature Dining experiences as a pleasure of our hospitality. Designed to immerse you in the beauty of our coastal landscapes in Negombo, each experience features a unique setting to indulge in exquisite food and beverage prepared by the chefs at our original home of Sri Lankan hospitality. Choose to dine on our beach at the edge of the Indian Ocean, by the pool with waters that live up to our name, in the blissful haven of our spa, or simply from the comforts of your luxurious suite.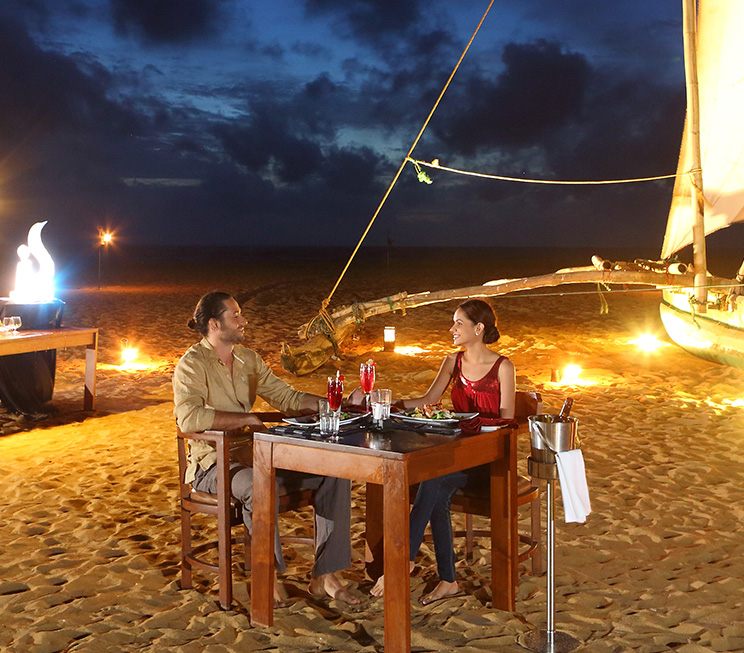 Pull up a seat on the soft sands of our beach, with the sound of crashing waves and coastal birdcalls to complement a selection of culinary delights by the Indian Ocean.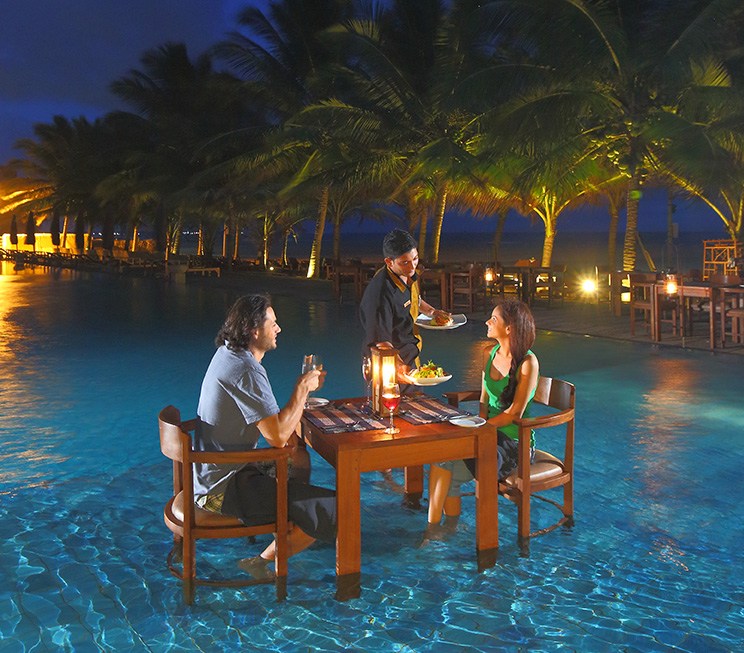 Opt for a meal by the soothing stagnation of our pool, alongside the private waters that offer a refreshing dining atmosphere at any time of the day.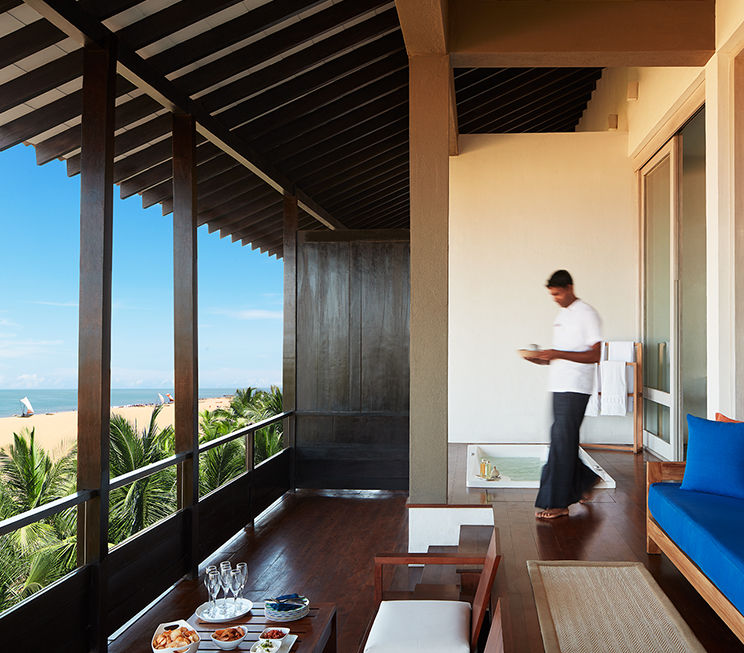 Indulge in meals from the comforts of your own Suite, reserved for those who wish to dine in luxurious privacy at our original home of Sri Lankan hospitality.