Weddings
Your Romance By Our Southern Seas
Arguably one of the most romantic wedding hotels in Sri Lanka, Jetwing Lighthouse is abounding with magical settings that are no less spectacular than you deserve on your special day.
Should you wish to host your wedding in a traditional setting, the Eddystone Hall comfortably accommodates up to 250 people. However, for a one-of-a-kind beach wedding, you may even choose to hold your ceremony with our family at Jetwing Lighthouse Club next door, upon our coastal lawn, or even amidst the seaspray on the rocks at our shores. While these locations are easily able to host extravagant affairs, intimate gatherings can also be arranged within the tranquil haven of our spa. No matter where you decide to tie the knot at our home of Sri Lankan hospitality, we will ensure that the start to your life together is marked by a truly memorable experience.
Jetwing Lighthouse offers three additional packages that are customisable to your liking. Our dedicated banquet team will work closely with you to craft a personalised experience for your special day, along with the expert assistance of our Executive Chef who will plan and prepare a unique dining experience that will leave you and your guests highly impressed.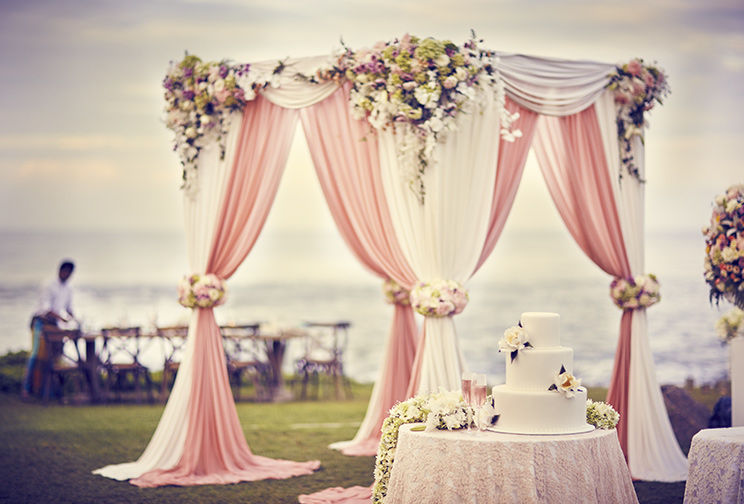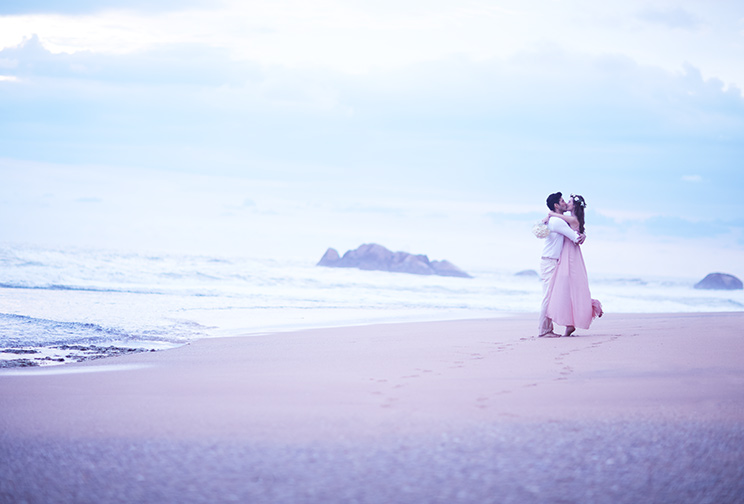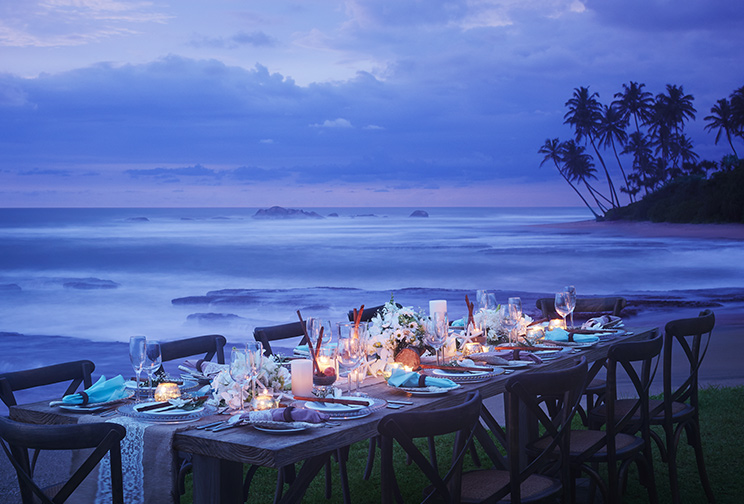 Silver Wedding Package (USD 1750 Per Couple)
Fees for registration
marriage certificate
translation of certificate
witness if required
decorated location with a poruwa
bride's hair dressing
bouquet and button hole
bottle of champagne
DVD of the ceremony
traditional Sri Lankan dancers and drummers
Jayamangalagatha (traditional blessings)
fruits flowers and chocolates
wedding gift
wedding cake/milk rice with sweetmeats
photographs (24 printed remainder in CD)
30-minute spa treatment
romantic candlelit dinner
cocktails for the bride and groom
floral bath
Gold Wedding Package (USD 2000 Per Couple)
Fees for registration
marriage certificate
translation of certificate
witness if required
decorated location with a poruwa
bride's hair dressing
bouquet and button hole
bottle of champagne
DVD of the ceremony
traditional Sri Lankan dancers and drummers
Jayamangalagatha (traditional blessings)
fruits
flowers and chocolates
wedding gift
wedding cake/milk rice with sweetmeats
photographs (36 printed remainder in CD)
1 hour spa treatment
romantic candlelit dinner
cocktails for the bridge and groom
high tea
floral bath
Platinum Wedding Package (USD 2500 Per Couple)
Fees for registration,
marriage certificate,
translation of certificate,
witness if required,
decorated location with a poruwa,
bride's hair dressing,
bouquet and button hole,
bottle of champagne,
DVD of the ceremony,
traditional Sri Lankan dancers and drummers,
Jayamangalagatha (traditional blessings),
fruits,
flowers and chocolates,
wedding gift,
wedding cake/milk rice with sweetmeats,
photographs (50 printed, remainder in CD),
poster-sized photograph in a frame,
2 hour spa treatment,
romantic candlelit seafood dinner at a specialty dining location of your choice,
cocktails for the bridge and groom,
champagne breakfast,
floral bath,
room upgrading and butler service,
traditional groom and bride attire,
free canapes and soft drinks for a maximum of 10 persons