Signature Dining
Unique Ayurvedic Dining Experiences
As a pleasure of our legendary hospitality, we allow you to enjoy our delicious local cuisine across a range of distinct Signature Dining experiences at Jetwing Ayurveda Pavilions. Choose to savour your meals inspired by the ancient art of Ayurveda under candlelight for an enchanting dinner, as a hearty picnic breakfast by the pavilion near our pool, or simply from the comfort and privacy of your own room. No matter how you choose to dine at Jetwing Ayurveda Pavilions, our team of friendly associates will be more than happy to design a personalised culinary experience for you at our home of Sri Lankan hospitality.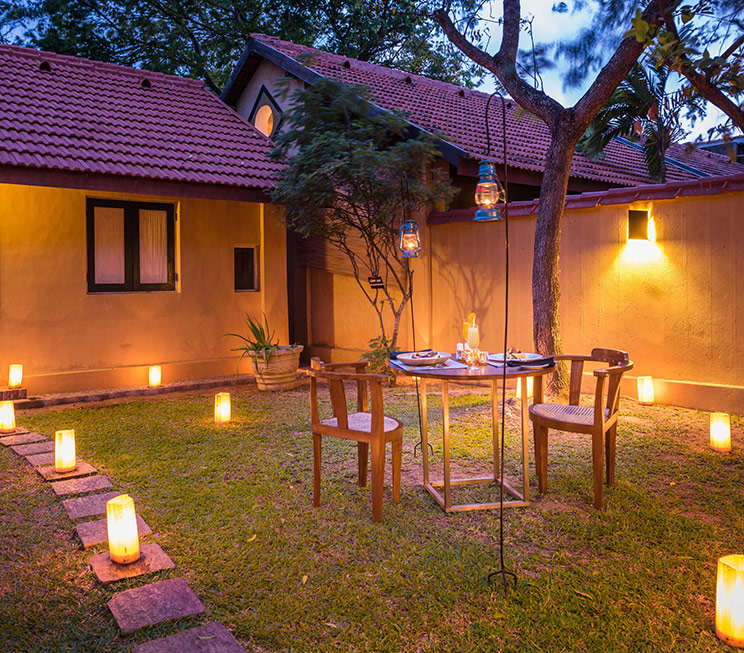 Enjoy a tranquil dinner under candlelight, within the indoor space of a pavilion, or by the side of our pool amidst the natural environment.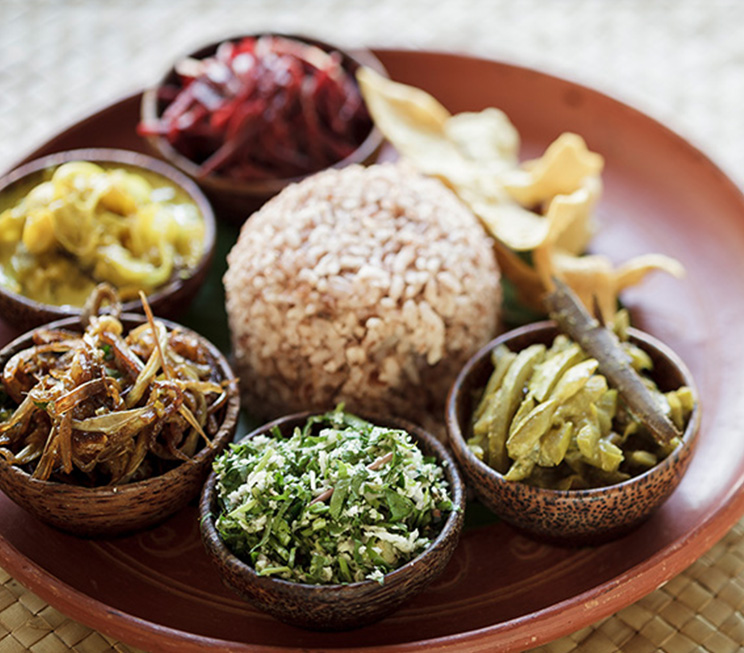 Wake up to a hearty meal set by the pool pavilion, with a healthy breakfast designed to complement your Ayurvedic experience.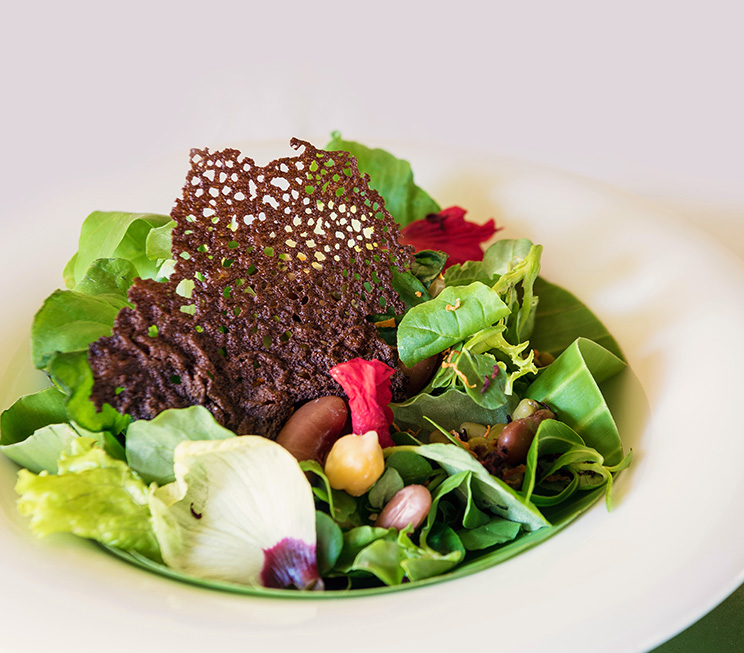 Dine within the comforts and privacy of your own room or pavilion garden, with our selection of exquisite local cuisine inspired by the healing practices of Ayurveda.