Accommodation
Your Coastal Home Of Tropical Modernism In Negombo
Designed by Geoffrey Bawa, Jetwing Beach is a contemporary masterpiece of tropical modernism in the form of a Negombo hotel. Luxury rooms share the same contemporary aesthetic across 78 distinct spaces, paying tribute to the dignity of this property as a landmark home of Sri Lankan hospitality, which extends an open invitation for you to come and indulge in beachfront opulence upon the sunny shores of our northwestern coastline.
The majority of living spaces at Jetwing Beach are made up of 75 Deluxe Rooms, each of which feature a private balcony or terrace with panoramic views of the Indian Ocean. The luxurious earthen tones of these spacious rooms extend to the plush bathrooms, with the inclusion of a bathtub and separate rain shower enclosure for your absolute comfort. The three exclusive Suites on the other hand, elevate all notions of beachfront luxury with a number of added pleasures befitting of our legendary hospitality. Beyond a personalised butler service, each Suite at Jetwing Beach also features an exclusive lounge area, a long balcony with a day bed, and a large open courtyard with its own rain shower, Jacuzzi and two sun beds, which can also play host to a Signature Dining, experience.
In addition to the lavish tropical luxuries available, each room at Jetwing Beach also includes essential modern amenities such as but not limited to: central air conditioning with individual temperature controls, a mini bar, free Wi-Fi, and even a satellite television with access to our in-house DVD library on request.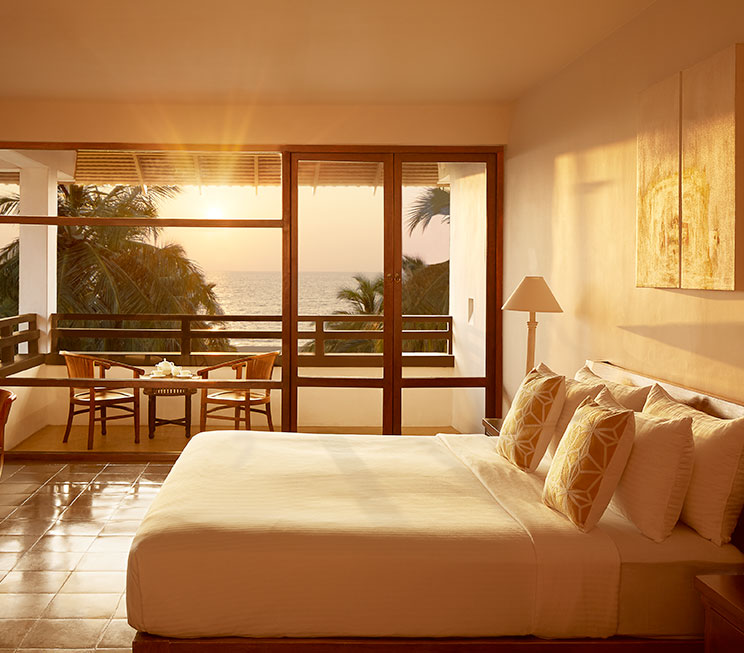 66.5 sq.m.
2 Adults
Ocean View
Private Balcony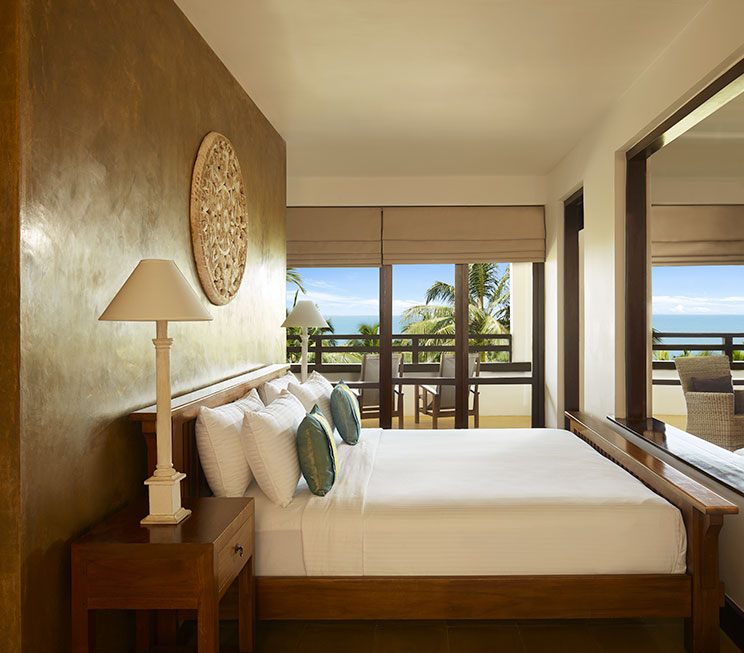 122.5 sq.m.
2 Adults
Ocean View
Butler Service