Signature Dining
Special Settings For Dining By The Sea.
Apart from the luxurious selection of dining options available at Jetwing Sea, our home of Sri Lankan hospitality also offers the pleasure of enjoying your meals amidst unique settings as Signature Dining experiences. Designed to be distinctly different, each experience is inspired by the environment that surrounds us – from your meal to the location; every aspect has been carefully thought of. At Jetwing Sea, you may choose from two Signature Dining experiences, namely the candlelit beauty of Sea Romance, or the breezy elegance of Beach Canopy dining by the Indian Ocean.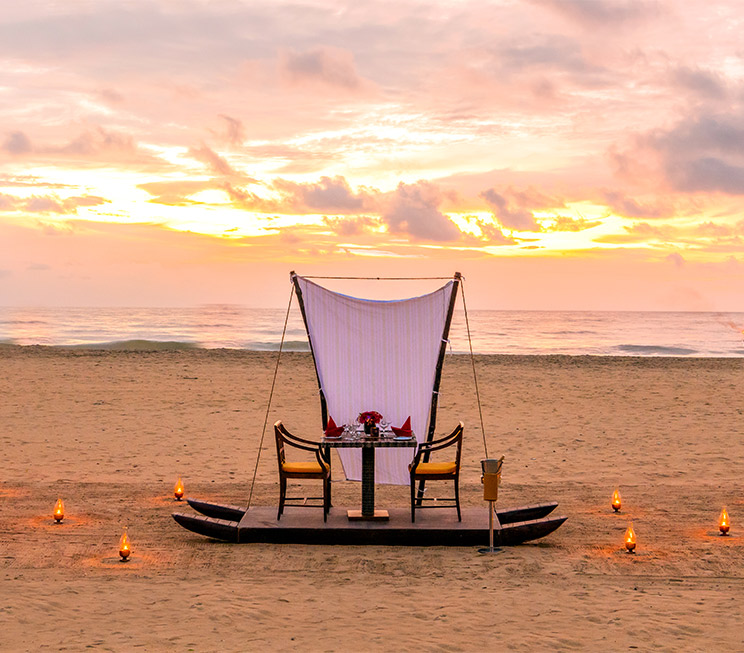 Bask in the romantic coastal atmosphere of Jetwing Sea with an enchanting candlelit dinner under the starlit sky of Negombo's pristine shores, reserved just for you and your loved one.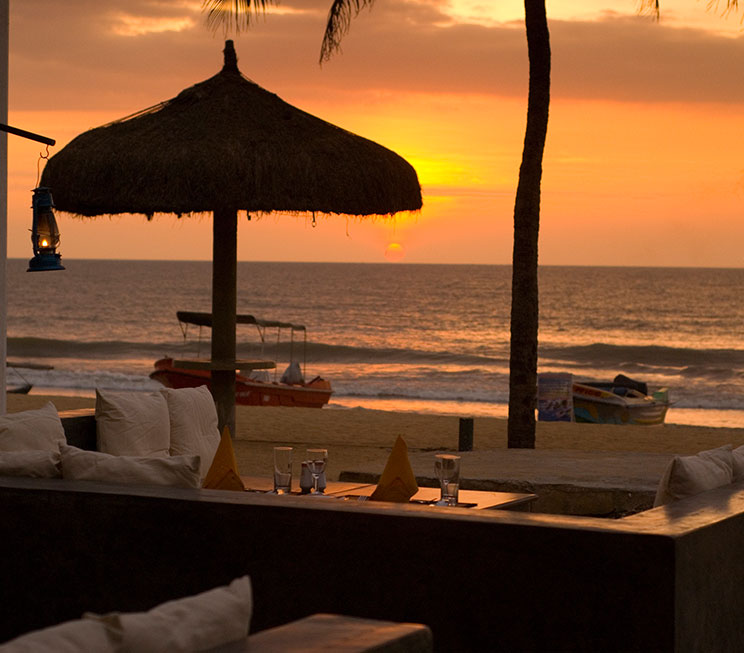 Dine under an elegant canopy set up on the expansive stretch of beach at our home of Sri Lankan hospitality, with a selection of exquisite cuisine complemented by the ocean breeze.