Dining
Mouthwatering Meals In Absolute Luxury
Jetwing Lighthouse Club features an array of delectable dining options, including our many Signature Dining experience as a specialty of our legendary hospitality, or at Nihal's – our main restaurant and bar that specialises in exquisite, fine dining cuisine befitting of our exclusive luxury.
Named after our world-renowned executive chef, Nihal Senanayake, Nihal's serves up a novel dining experience that combines the finest of global tastes with an authentic Sri Lankan touch. Using the molecular structure of flavours to inspire a number of original culinary creations, executive chef Nihal has also curated a special 7-course degustation dinner set menu for you to indulge in mouthwatering meals amidst the exclusive luxury of Jetwing Lighthouse Club. For additional dining options however, you are welcome to visit the collection of restaurants and bars hosted by our family at the adjoining Jetwing Lighthouse. For fine dining in Galle, look no further than The Cinnamon Room which specialises in seafood delights, while the Cardamom Café offers a more casual atmosphere with buffets, snacks, and refreshments for 24 hours a day. Lorenzo's Pizza Corner also brings a taste of Italy to our Sri Lankan shores; where the Anchor Bar takes in its gentle breeze by the pool, and the Coat of Arms Bar is a rustic haunt of old world elegance by the sea.
If you wish to dine a little differently however, we invite you to indulge in our luxurious selection of six Signature Dining experiences. Designed as culinary pleasures across our homes of Sri Lankan hospitality, each experience blends enchanting settings with delicious meals. At Jetwing Lighthouse Club, you can choose to have a BBQ on the rocks of our coastline, dine in a quiet gazebo by the water, wake up to a champagne breakfast overlooking it, enjoy a quiet romantic dinner as a couple in our spa, or even in the privacy of your own room. As exclusive privileges of our hospitality, you can also take advantage of our complimentary Bubbly Breakfast with sparkling wine and deluxe dishes, daily high tea, and Club Hour with a free selection of premium spirits and canapés.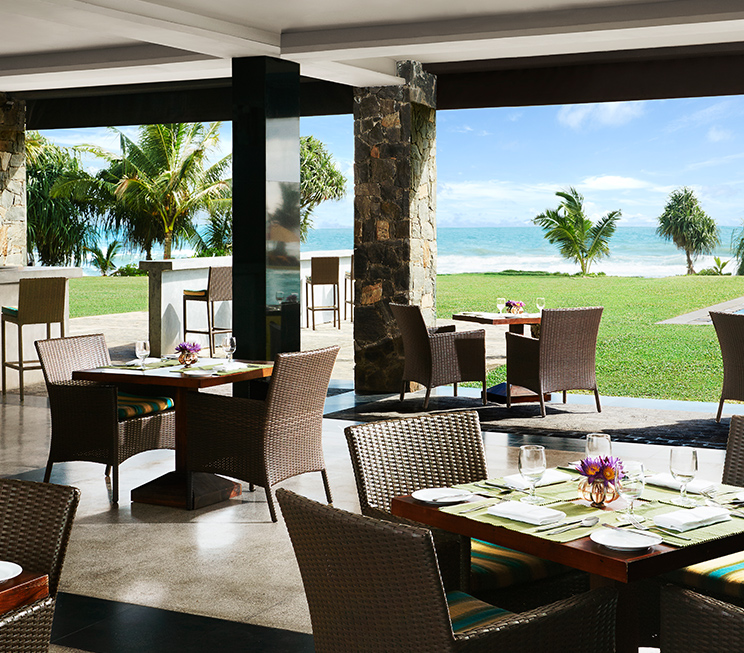 Novel dining experiences that blend global cuisine and Sri Lankan flavours, curated by our executive chef, Nihal Senanayake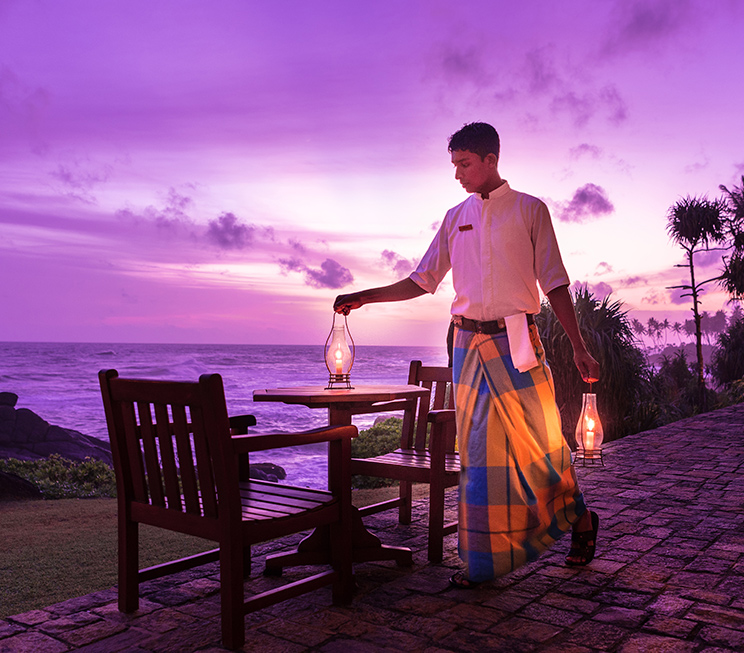 Fine dining, 24-hour meals, pizzas by the ocean, and two welcoming bars available for your indulgence at our adjoining property.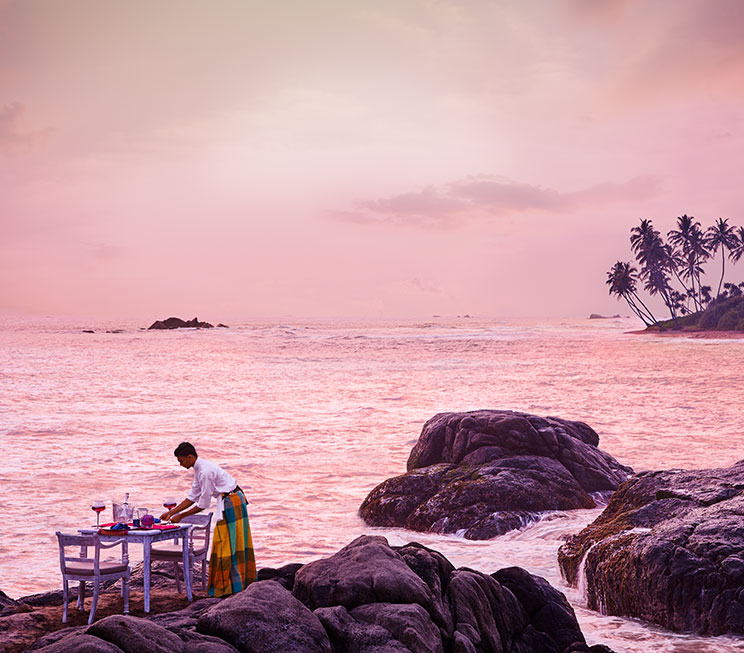 Six unique dining experiences set against memorable backdrops, including complimentary privileges as a pleasure of our exclusive hospitality.