Accommodation
Well-Crafted Exclusivity In Heritage Luxury
As a luxury hotel in Galle, Jetwing Lighthouse Club draws inspiration from both the rich heritage of our city and the tropical landscapes of our southern coastline. Together, these elements have carved out a truly exclusive ambience for our home of hospitality, reserved only for those who wish to indulge in absolute coastal privacy across 22 spacious rooms amidst our magnificent landscapes overlooking the Indian Ocean.
Jetwing Lighthouse Club features 20 Club Rooms and two Themed Suites. While the former strikes a harmonious balance between coastal vibrancy and rustic homeliness, the latter elevates our luxury to a class above with two distinct atmospheres found nowhere else. Firstly, in the form of the Maharaja Suite, which features a number of design influences that resemble a regal India – saffron, brass and bronze tones dress the living spaces of the room in an atmosphere fit for royalty. The alternative is the John Davy Suite, built to resemble the grandeur of an old English manor – with glossy whites and timber accents to dress the room in vintage luxury by the sea. As added pleasures, both suites feature a personal butler at your beck and call, and the lavish choices of a bathtub, Jacuzzi or private plunge pool for a sumptuous soak at any time of the day.
Intricately constructed with rich timber and eco-friendly fabrics, each of the 22 rooms at Jetwing Lighthouse Club have been designed to immerse you in the magnificence of our coastal landscapes with a host of modern comforts both inside and out. For instance, all rooms feature a private balcony overlooking the Indian Ocean, as well as a luxurious bathtub in our elegant bathrooms that also house a rain shower enclosure. In addition, the lavish pleasures of our home of hospitality are also complemented by contemporary essentials such as free Wi-Fi, satellite television, an audio system, pillow menu, and many more amenities for you to indulge in.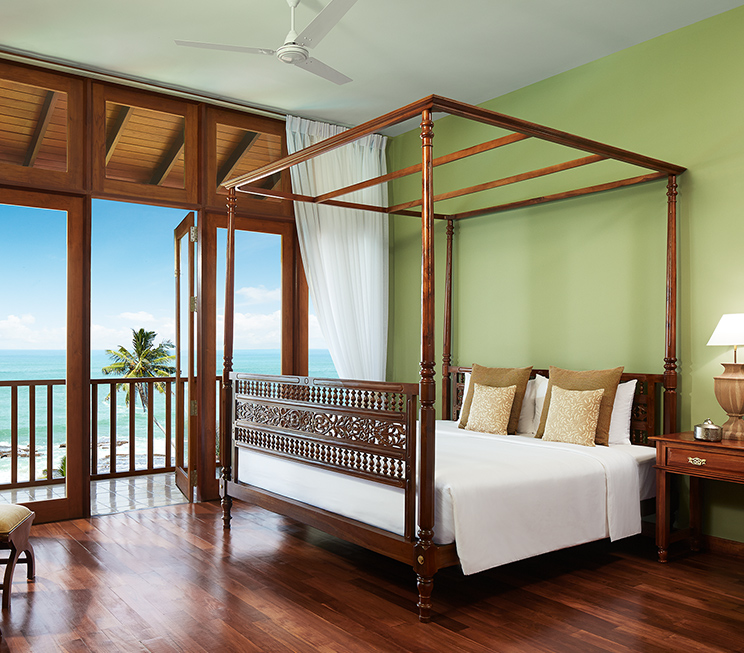 60.03 sq.m.
2 Adults
Garden/Ocean View
Luxury Bathtub
113.7 sq.m.
2 Adults
Ocean View
Living Room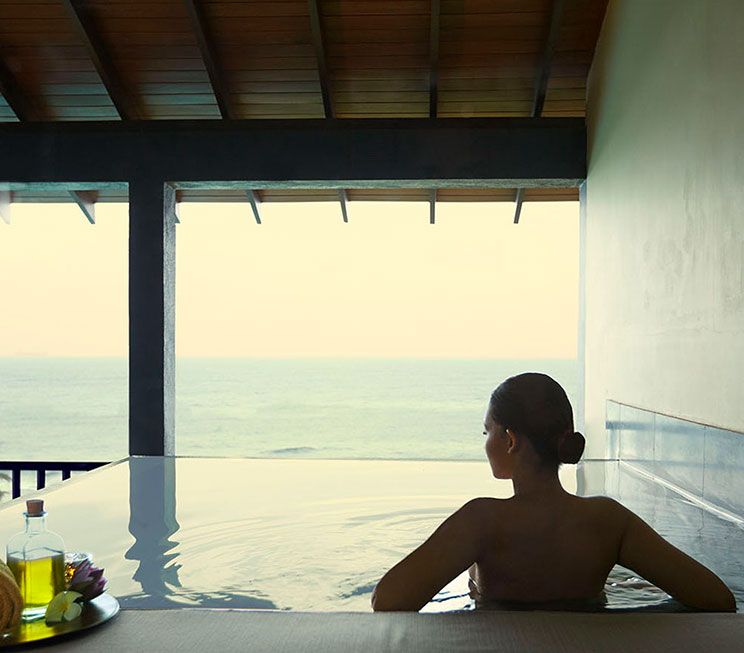 113.7 sq.m.
2 Adults
Ocean View
Living Room