Jetwing Lighthouse
Wine And Dine With Our Family Next Door
Should you wish to explore more dining options around our coastal home, our family at Jetwing Lighthouse welcomes you to indulge in their selection of restaurants and bars at your leisure. For fine dining, The Cinnamon Room serves as an elegant restaurant with a range of seafood specialties from our southern seas, while Cardamom Café is always ready to serve you a buffet or light refreshments throughout 24 hours of the day. In addition, Lorenzo's Pizza Corner brings a delicious slice of Italy to Sri Lankan shores, while the poolside Anchor Bar and old world Coat of Arms Bar are also available for you to enjoy a selection of local and international beverages.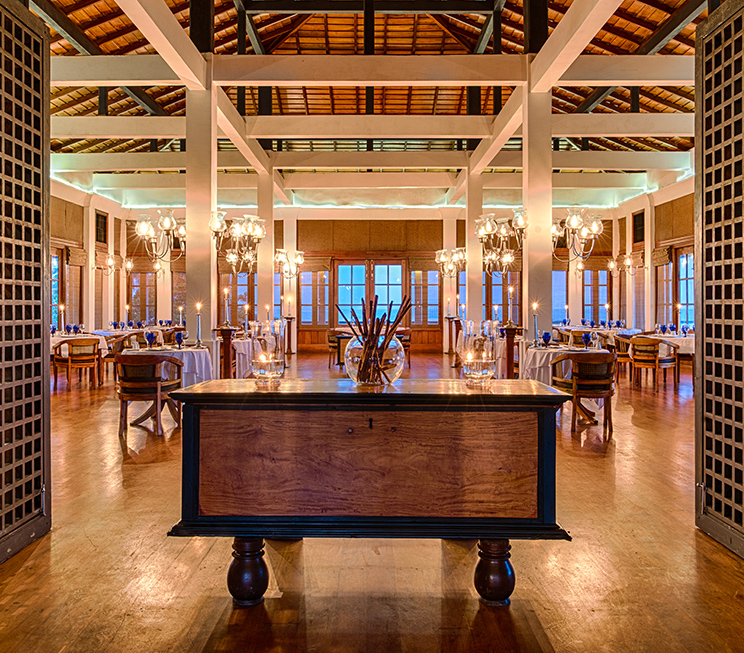 Fine dining in an elegant atmosphere over the vast blue waters of our neighbouring ocean, with a selection of mouthwatering seafood specialties from the southern seas of Sri Lanka.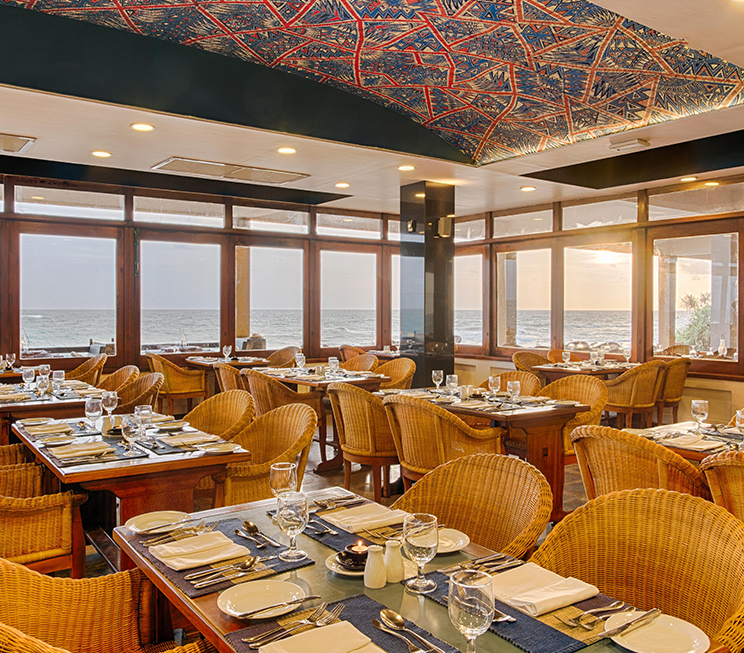 Open for 24 hours every day with a selection of a generous buffet or light snacks and refreshments, in a casual ambience at our neighbouring home of Sri Lankan hospitality.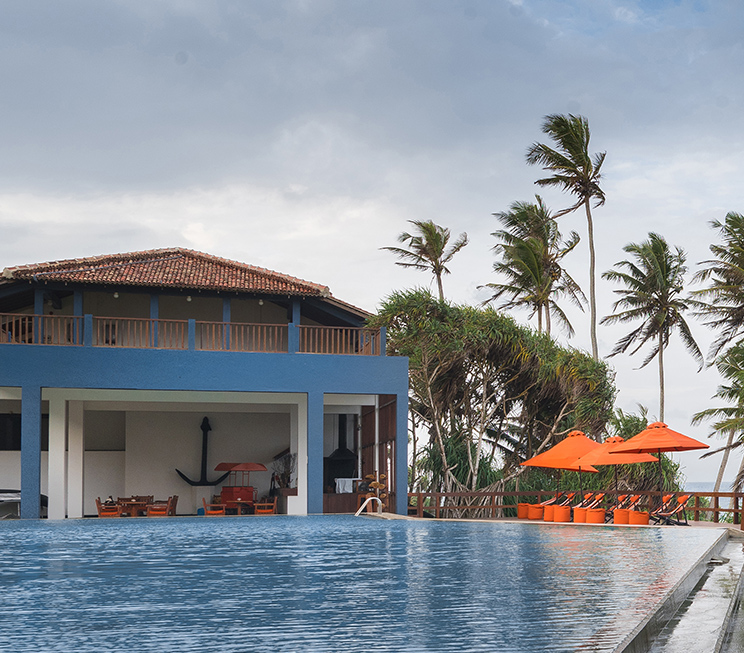 The poolside bar at Jetwing Lighthouse, designed with a sophisticated open-air atmosphere that allows you to enjoy cocktails and mocktails amidst the breeze of the Indian Ocean.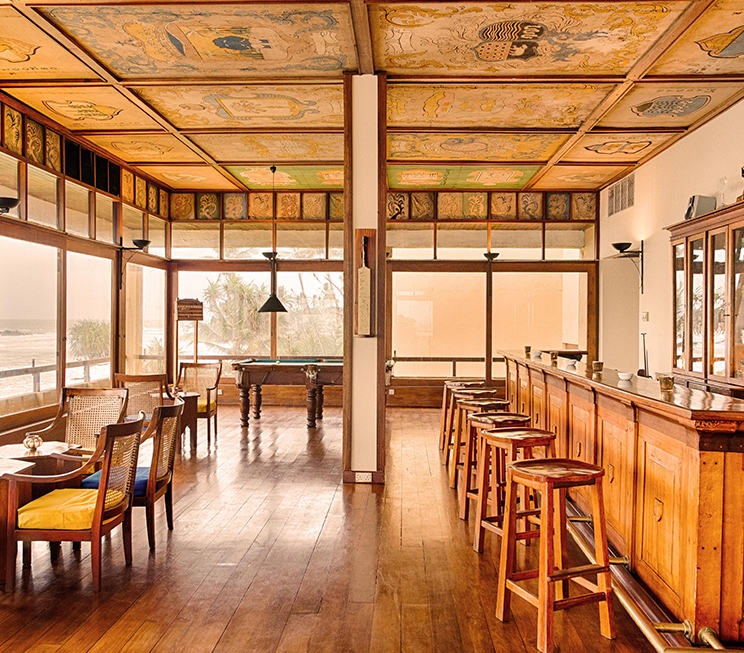 An old world bar that pays tribute to the heritage luxury of Jetwing Lighthouse, with a selection of snacks and spirits alongside rustic charms such as a dart board and snooker table.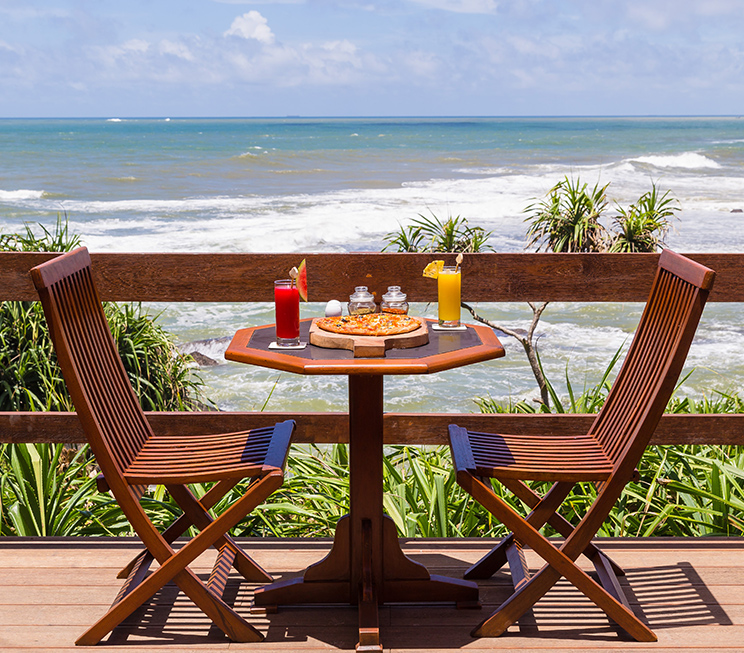 Authentic flavours from Italy, with special influences from Sri Lankan produce in an extensive menu that features meat, seafood, vegan, vegetarian and kids pizzas by the Indian Ocean.