Signature Dining
Agro-Luxury Dining Experiences Found Nowhere Else
Immerse yourself in the splendour of our natural environment with six signature dining experiences from our home of Sri Lankan hospitality in Wellawaya. Choose to indulge in traditional culinary delights by our paddy fields with 'Indikada' dining or Kamatha for dining under candlelight upon our traditional farmlands, or Ambula for a traditional farmer's lunch in a rural village home. Should you wish to remain comfortably isolated on our premises, you may also enjoy your meals as a romantic experience by our pool, upon the deck of our hotel lobby, or simply from the comforts of your own dwelling.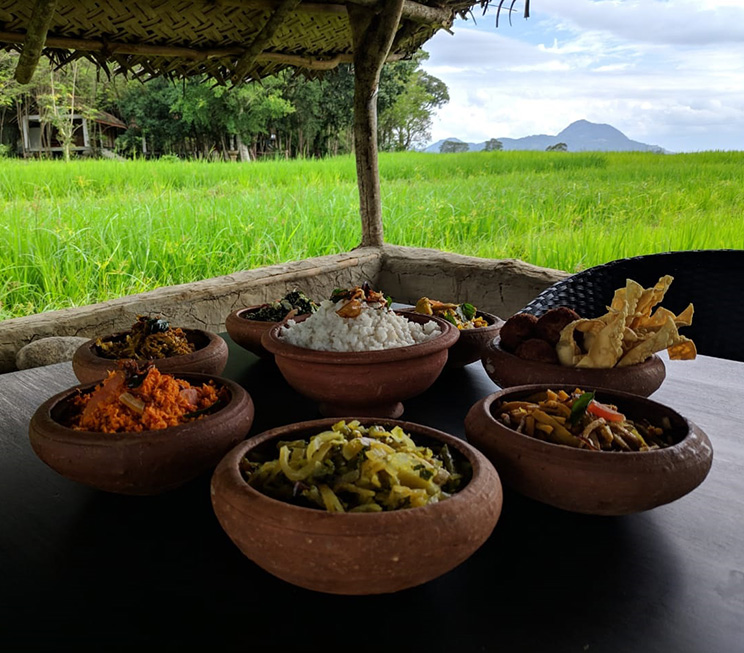 Indulge in a hearty vegan lunch prepared the traditional way, including your choice of organic rice harvested from our very own paddy fields – either pachchaperumal, kahawanu or suwandel – and an array of curries prepared with fresh produce from our organic garden.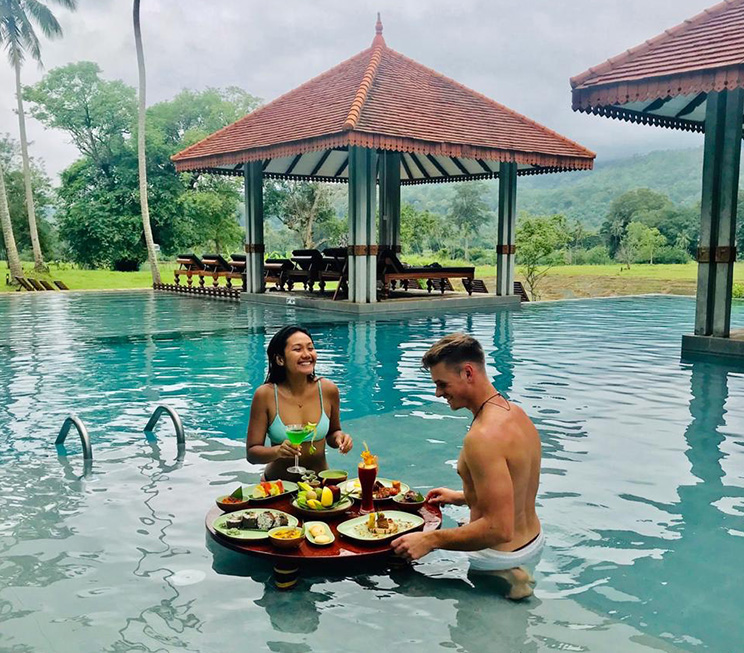 Start your day with a refreshing dip and indulge in a wholesome breakfast served right in the pool. With the breathtaking Poonagala mountains and the lush paddy fields as the backdrop, your culinary experience is sure to be picture perfect.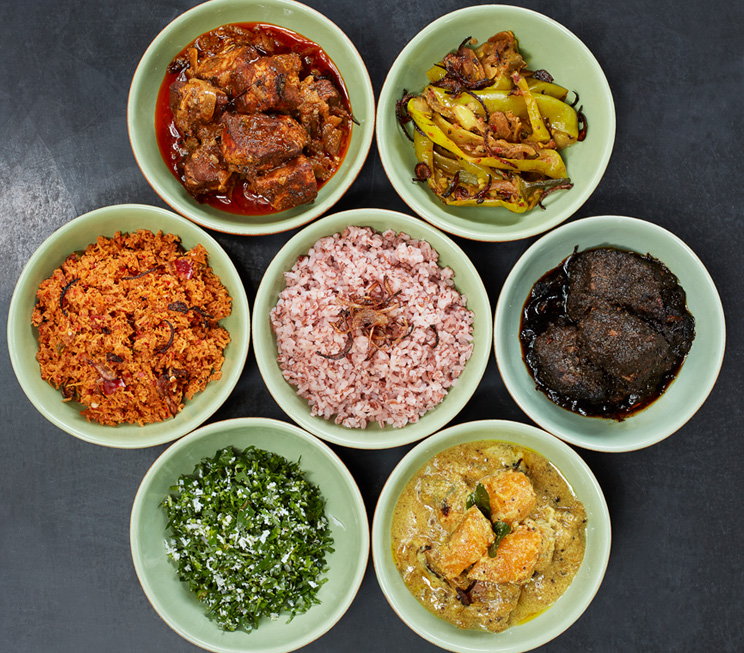 Savour a traditionally prepared, authentic farmer's lunch in a rural Sri Lankan village home, complete with fresh produce sourced directly from the lands that surround our hotel.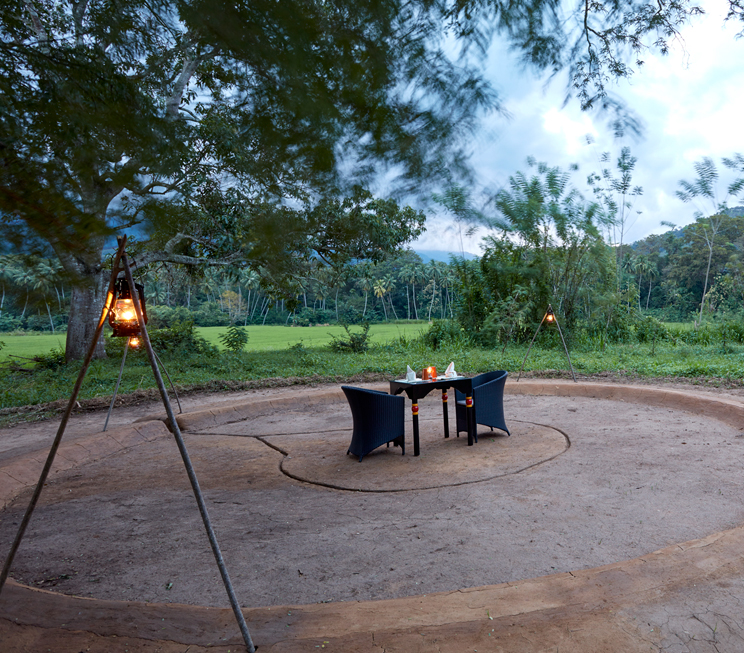 Enjoy your dinner upon our agricultural pastures, under the starlit sky over mountains and paddy fields that serve as a stunning natural backdrop to your meal.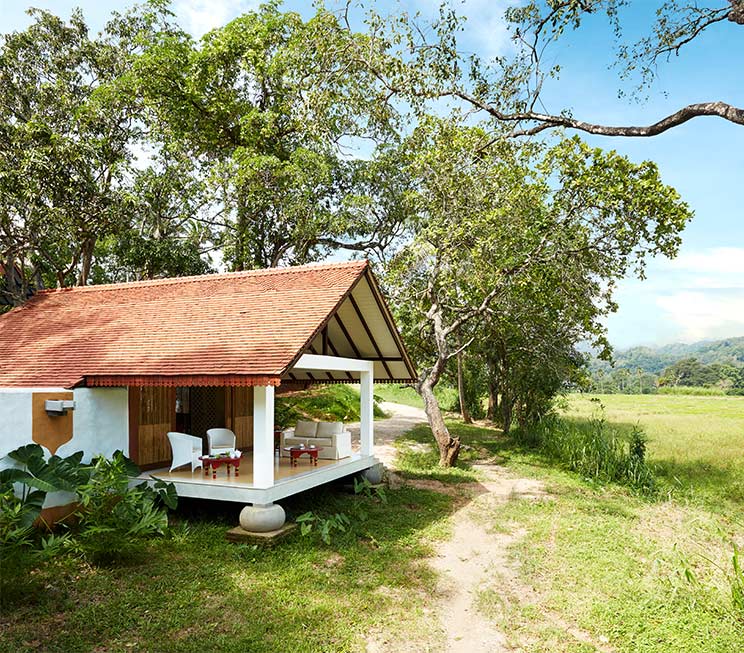 Escape to privacy in agro-luxury, as you indulge in our range of culinary specialties from the lush comforts of your own dwelling at our home of Sri Lankan hospitality.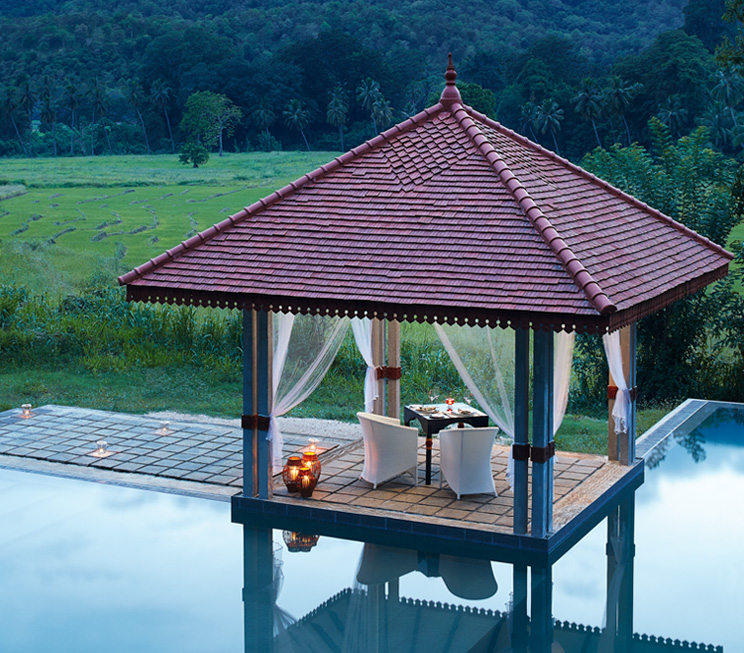 Romantic Pool Deck Dining
Reserve a spot by our pool for two, in a romantic dining experience that allows you to share in the indulgence of our exquisite cuisines available.