Signature Dining
For novel dining experiences in the most exclusive sanctuary on Earth
Choose from our seven tailor-made Signature Dining experiences to make the most of the exclusive sanctuary around you. No matter which habitat you prefer, indulge in international gourmet dining or exotic local concoctions amidst imaginative natural settings that are bound to leave you mesmerized in our home of Sri Lankan hospitality.
Candlelit dining for two, with fine wines and signature dishes in a tranquil pocket of our soothing wellness sanctuary where the ambience has been crafted to be luxuriously private.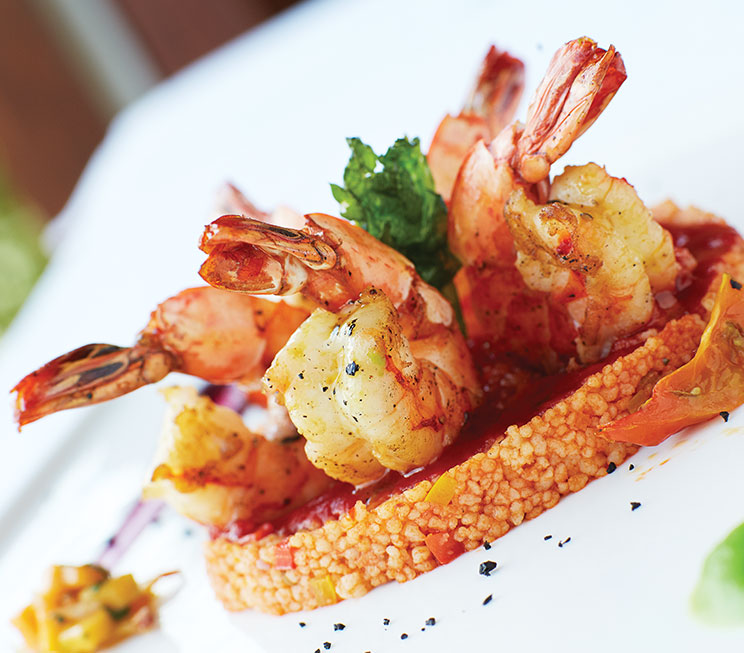 Plan the menu, gather your ingredients and join our chefs in preparing a traditional Sri Lankan meal. Study the nuances of our authentic cuisine, to practice in exotic dishes made with your own two hands.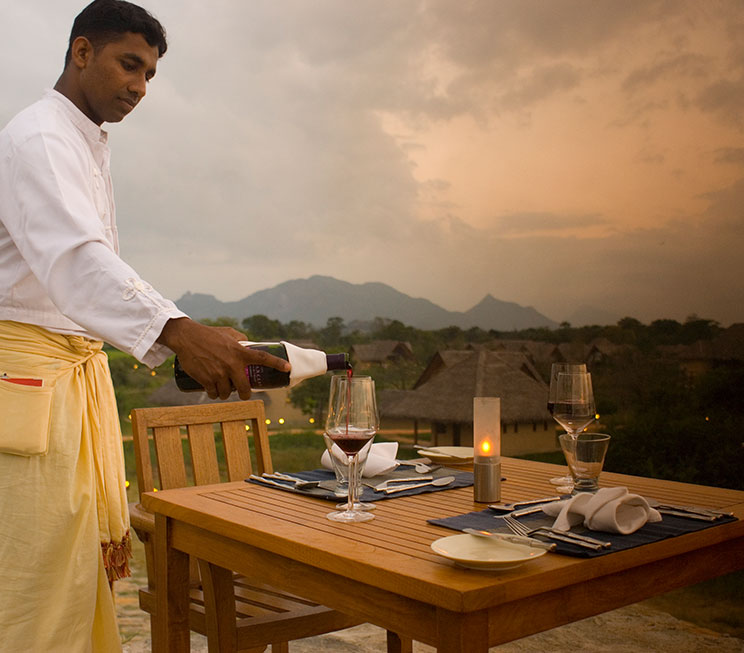 Alfresco dining under the rustling canopies of a secluded hill, comfortably perched atop our lush pastures as a vantage point for the colourful, provincial skies of Sigiriya.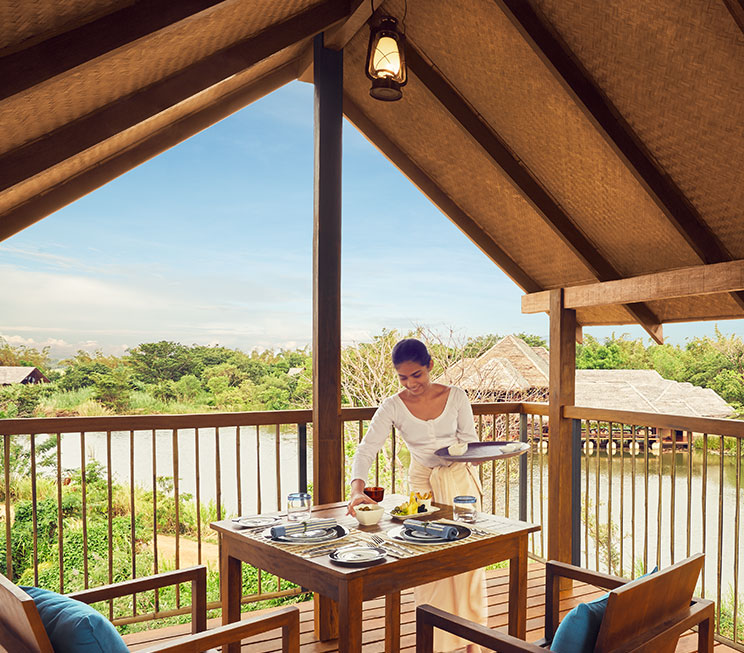 Set atop the rising greenery of Jetwing Vil Uyana, a quaint wooden alcove for two overlooks our exclusive sanctuary with the soothing chirps of birdlife and quiet rustling of leaves to complement your meal.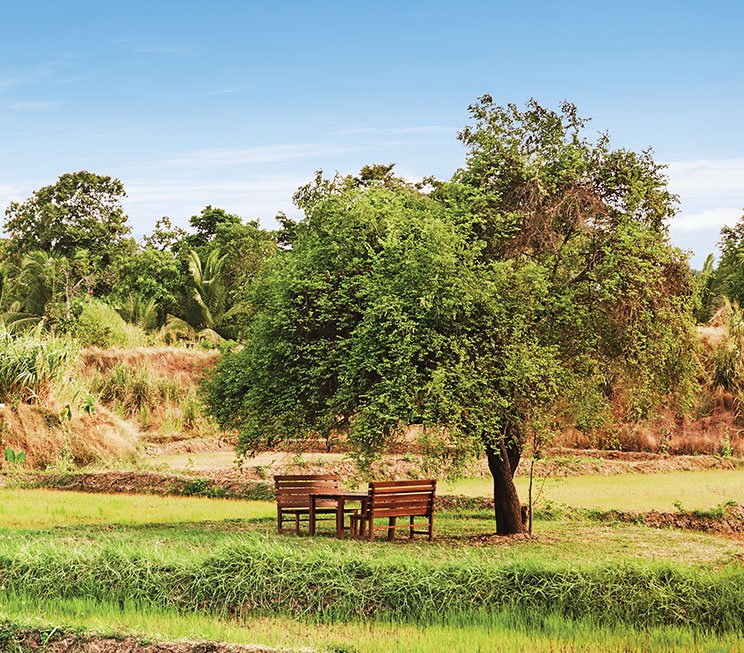 Paddy Field (Kamatha) Dining
Dine on the lands of our agrarian ancestors, at the site of their burgeoning harvest where a centuries-old celebration is held to bless the freshly winnowed paddy with traditional rites and rituals.
Dine upon the open plains of our sanctuary, under a starlit sky graciously adorned with cuisine in the form of a buffet or BBQ, as an alfresco dining experience befitting of our luxury.