Signature Dining
For novel dining experiences in the most exclusive sanctuary on Earth
Choose from our seven tailor-made Signature Dining experiences to make the most of the exclusive sanctuary around you. No matter which habitat you prefer, indulge in international gourmet dining or exotic local concoctions amidst imaginative natural settings that are bound to leave you mesmerized in our home of Sri Lankan hospitality.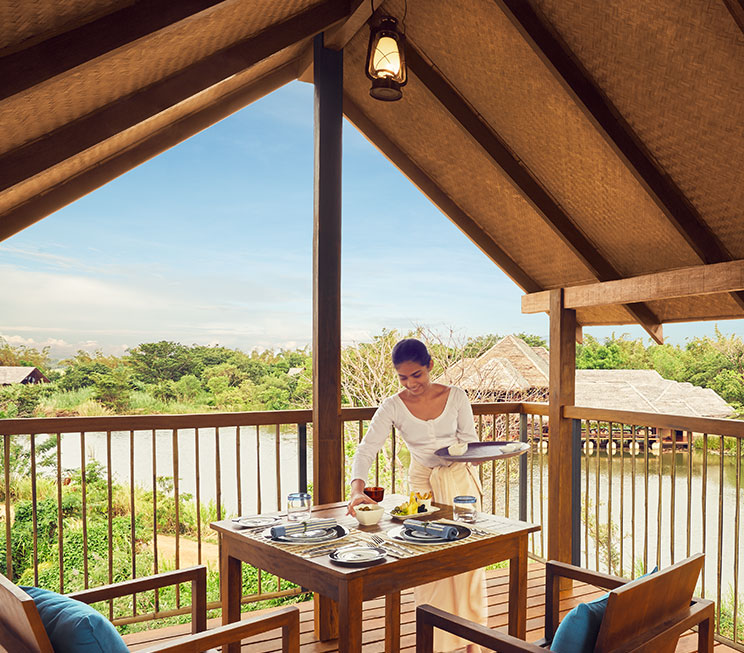 Set atop the rising greenery of Jetwing Vil Uyana, a quaint wooden alcove for two overlooks our exclusive sanctuary with the soothing chirps of birdlife and quiet rustling of leaves to complement your meal.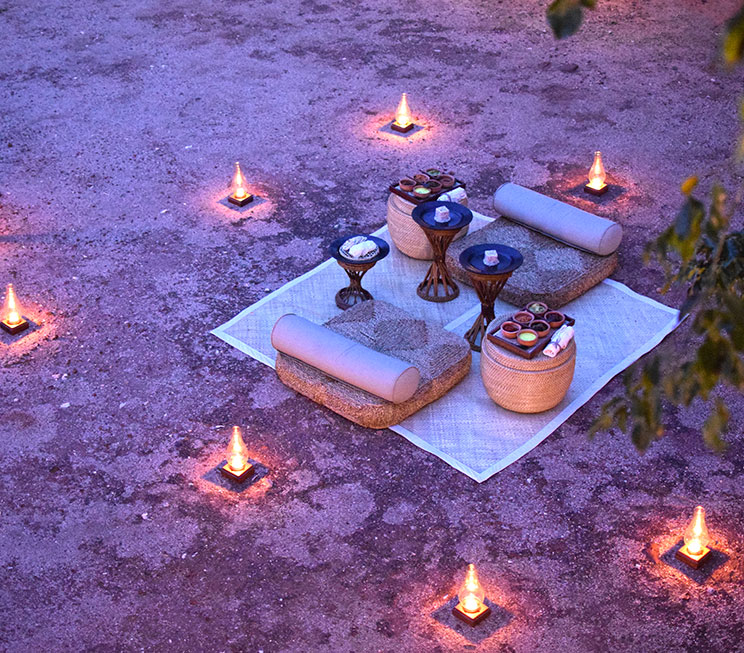 "Kamatha" is a sacred space in Sri Lankan folk culture, used by farmers to thresh paddy. Sri Lanka's history of paddy cultivation spans from around 900 BC. When at Jetwing Vil Uyana, not only can you witness this ancient collaboration between man and nature, you can live amidst paddy-fields as well as dine on traditional local cuisine, just like the farmers do, sitting on straw mats laid on these sacred grounds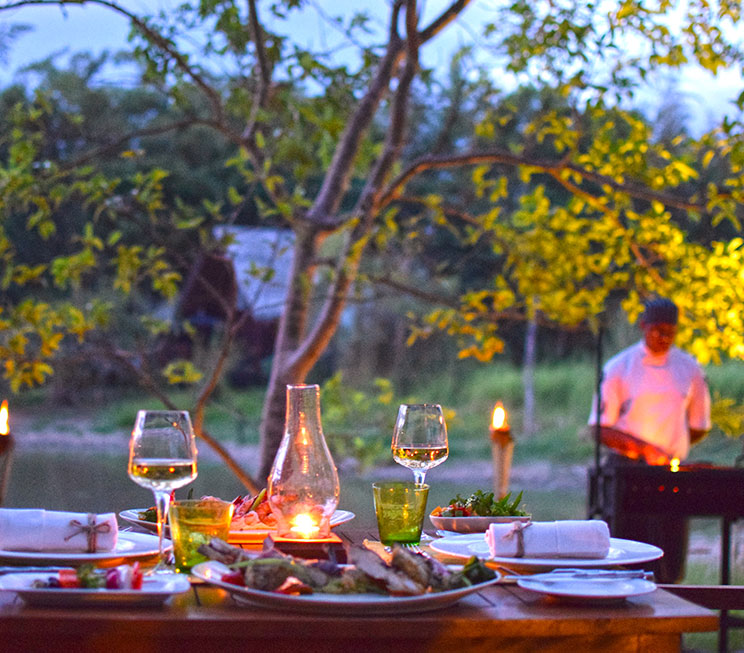 Surrounded by lush greenery and the majestic lake in the background, the lawn, lit by fire torches, is the ideal location for your family or group of friends to gather, bond and share tales, while savoring the most delicious BBQ meals carefully prepared by our talented team of chefs.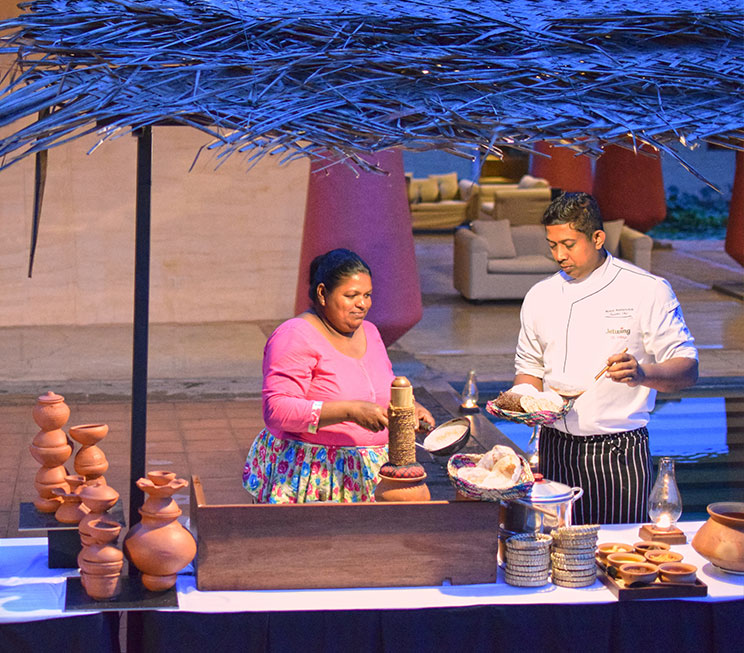 Sri Lankan Classical Evening with Chef
Be a part of an intimate gourmet dining experience every Saturday evening with our ever so talented Executive Chef Mahesh and a local villager, as they curate the most delectable classical Sri Lankan dishes right in front of you.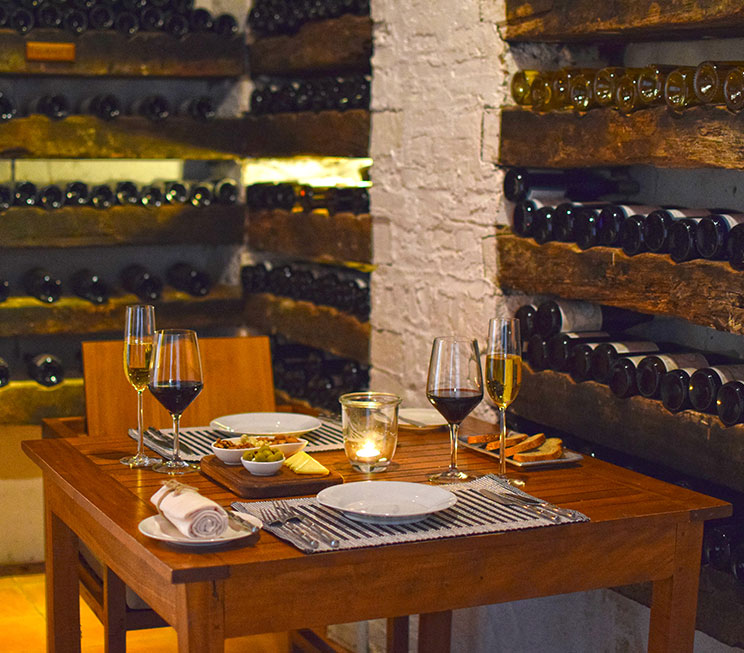 Sometimes the most romantic dining setups can be found in cellars. Not just any cellar, but a full-fledged, stacked-to-the-ceiling, intimate and rustic wine cellar that serves as an exclusive and well-appointed dining space for couples seeking complete seclusion and privacy. Rekindle passion with your loved one while enjoying a delectable dinner paired with the finest wines from our diverse and impressive wine collection.
Candlelit dining for two, with fine wines and signature dishes in a tranquil pocket of our soothing wellness sanctuary where the ambience has been crafted to be luxuriously private.