Dining
A Culinary Haven for Northern Sri Lankan Specialties
Home to a revered regional cuisine, Jaffna prides itself on distinctive seafood specialties among several other delights. Crab, cuttlefish, and prawn are staples of all Jaffna restaurants, and have inspired our signature menu filled with an assortment of edible northern wonders and global favourites to suit every palate.
A fiery blend of spices and colourful dishes feature are a staple of our main restaurant, creating an entire experience in itself – and one not to miss in the northern capital of Jaffna! During the light of the day, you can opt for a traditional lunch complete with an array of exotic curries that pays tribute to the original thali often consumed on fresh banana leaves, while the famed Jaffna crab curry could be the centerpiece of your dinner, accompanied by a selection of rice, thosai, string hoppers, pittu, and more.
For added pleasure, we welcome to pair your culinary selection with a fine wine from our bar within the main restaurant – stocked with a range of spirits that are both globally renowned to locally savoured. The very same hospitality extends to our rooftop bar, Jaffna Sky Lounge should you wish to sip on a drink in the open air of the northern peninsula, high above the stunning Jaffna skyline and its surrounding lands.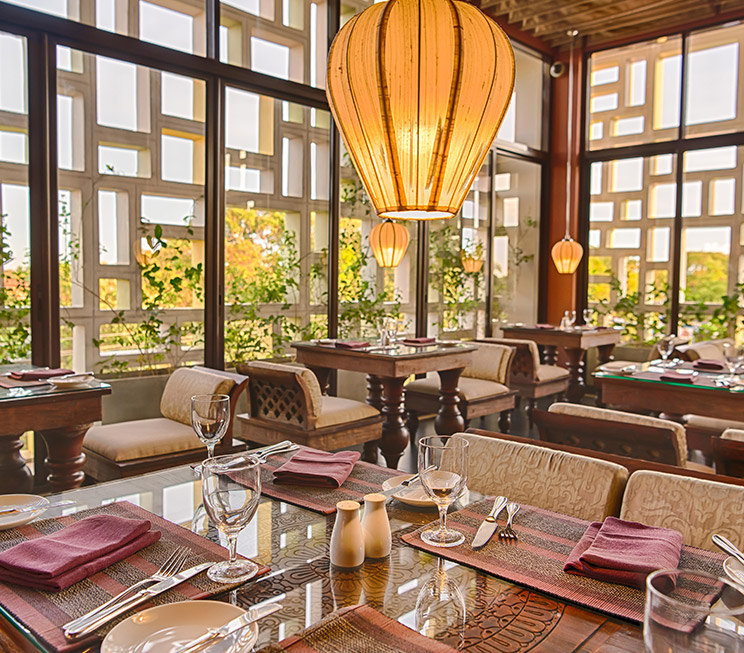 All-day dining with views over Jaffna
Quench your thirst for heritage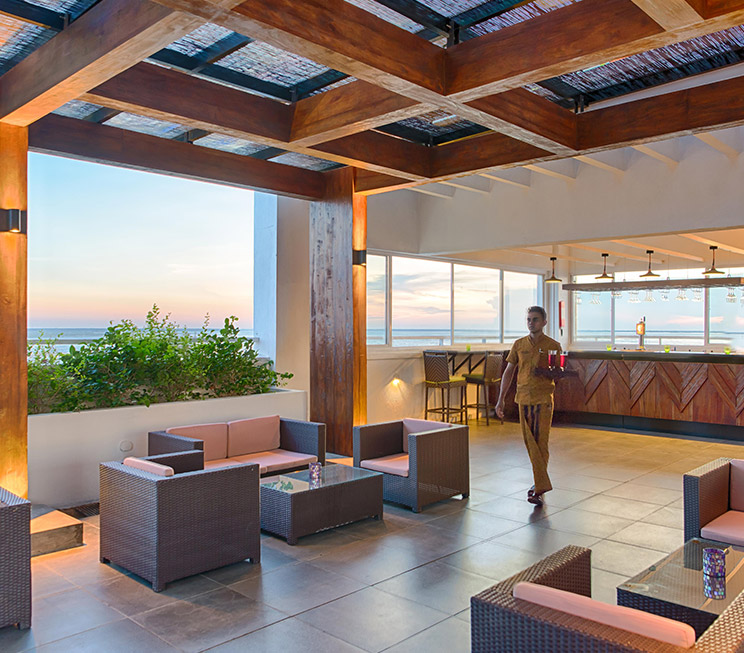 For tropical cocktails under the starlit northern sky