This year, the Perahera is scheduled to take place between 7th and 17th July across Kandy city, inclusive of its much-anticipated procession of traditional local dancers and drummers, vibrant light displays, dazzling acrobats and jugglers, fire-eaters, ceremonial musicians and singers, mask dancers, flag bearers, sword carriers and various other stunning performers, along with the highlight of the parade, the elephants adorned from trunk to toe, in colourful and lavish garments and lights.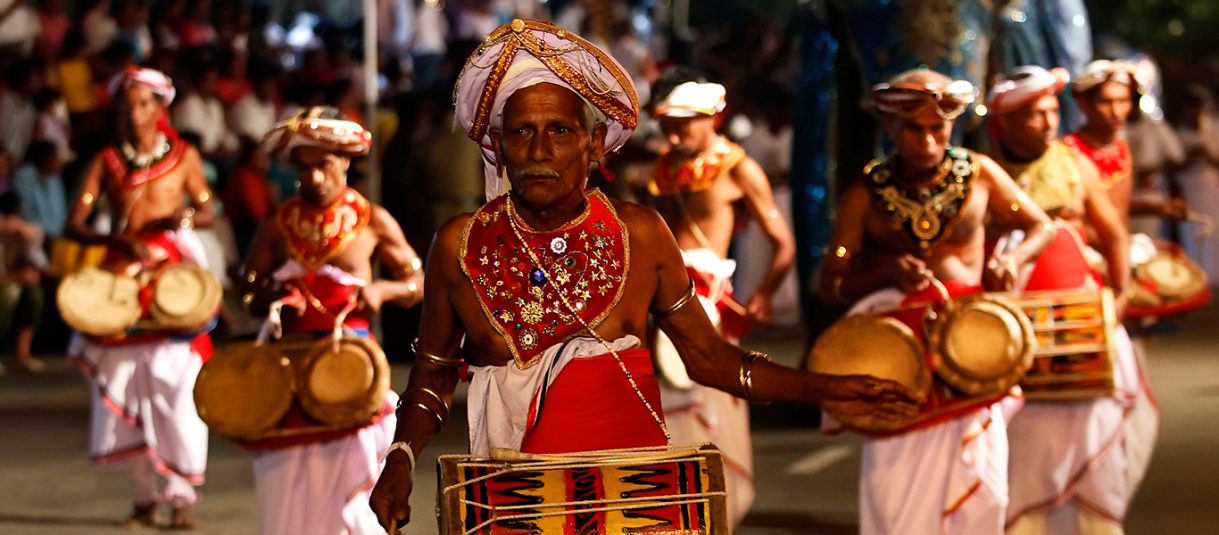 The rituals of this one-of-a-kind procession begin with the Kap Situveema or Kappa, in which a sanctified young Jackfruit tree is cut and planted in the premises of each of the four Devales dedicated to the four guardian Gods Natha, Vishnu, Katharagama and the Goddess Pattini, with the intention of imploring blessings from these revered divinities for abundant rains and plentiful harvests, along with blessings for the King and his subjects.
Initially, for five nights, the "Devale Peraheras" take place within the premises of the four Devales, with the priest of each Devale taking the pole every evening, accompanied by music and drumming, flag and canopy bearers, spearman and the Ran Ayudha (gold Armaments), the sacred insignia of the Gods. On the sixth night, the Kumbal Perahera begins and continues on for five days. The pageant then ends with the Diya Kepeema, the water cutting ceremony at the Mahaweli River in Getambe, a town a few miles from Kandy with a Day Perahera held to mark the ceremony. The highlight of the parade continues to be the arrival of the 'Kariyakorawnarala', the officer in charge of drummers and dancers, along with minor functions at the Scared Temple of the Tooth as it sets the stage for the oncoming centre of attraction – the Maligawa Tusker, who has been robed, decorated and embellished, as he gracefully carries the resplendent golden casket containing the Sacred Tooth Relic of Buddha. Held high over the Tusker is a canopy while the Tusker's walking path is covered by a ream of white cloth, as worshippers, spectators, tourists and guests stand solemnly as the majestic beast passes them. Throughout the festivities, onlookers can look forward to experiencing traditional dancers in all their glory, possessed by the beat of the pounding music, mesmerising observers with graceful and vivid motions, effectively blanketing the city of Kandy in activity.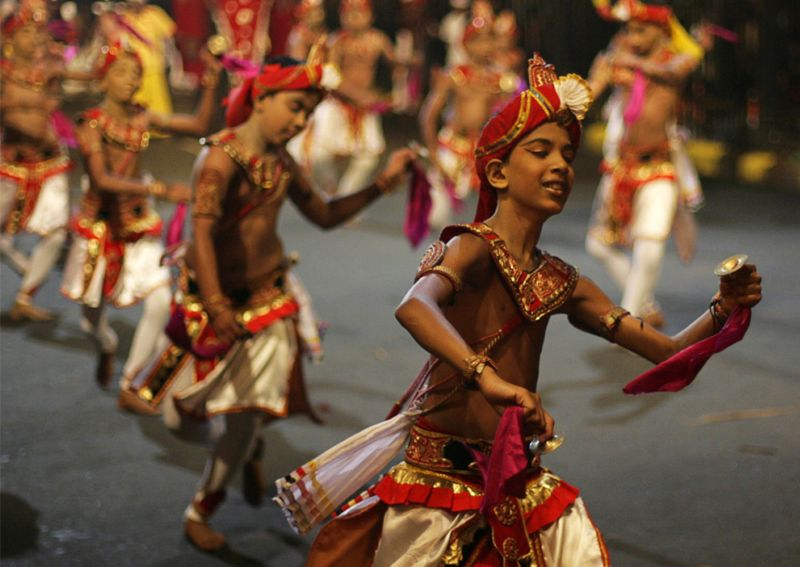 BOOK NOW