"It doesn't take the resident ayurveda doctor long to diagnose my body type. He asks a series of questions about my health and lifestyle, making notes on my skin tone, shape and personality. Then he gently takes my wrist and holds two fingers over my pulse. "You're a pitta-kapha," he says with a nod.
Welcome to the world of Ayurveda, the ancient form of healing herbal medicine established in India three thousand years ago. It translates, literally, as "knowledge of long life" and comes from the Sanskrit words 'ayur' (life) and 'veda' (knowledge or science), first appearing in sacred Proto-Hindu texts known as the Vedas in the second millennium BC. Today many people all over the world follow the practices of this ancient medicine, not to treat an illness – although Ayurveda is often used to cure a range of conditions – but to find a holistic way to achieve better health.
I'm here to do the same, but I've not come to India; I'm in neighbouring Sri Lanka, the island where Ayurveda's history runs nearly as deep. Sri Lanka actually had its own form of indigenous medicine "Hela Veda" that, over the centuries, fused with the practices of this Indian import, evolving it to include local ingredients and conditions. It says something about its efficacy that, even with the influence of conventional Western medicine, there are 20,000 registered Ayurveda practitioners working in Sri Lanka today. And it's not just the locals visiting; the island's Ayurvedic hospitals, spas, hotels and dispensaries draw an ever-increasing international audience.
For many, the first stop is right here at the lovely Jetwing Ayurveda Pavilions in Negombo, 20-minutes drive from Sri Lanka's main international airport in Colombo. It offers long residential packages on a full-board basis for guests looking for complete immersion in Ayurveda, as well as shorter stays that can be combined with visits to Jetwing's other hotels across the country, creating the ultimate Ayurvedic tour of Sri Lanka. Boosted health, a balanced body and soul and getting to experience some of the country's most beautiful places? I had to give it a go.
Jetwing Ayurveda Pavilions is located off the bustling strip running through Negombo, close to its beautiful beach, but once through its gates it's peaceful. The restaurant overlooks an idyllic swimming pool, and the rooms and villas fan out behind. It's an intimate setup, and from the get-go the staff are friendly and accommodating, which makes a lovely first impression if you're travelling alone.
Meals are a nutritious vegetarian feast. The waiters point out the superfoods in my three-course Sri Lankan lunch – snake gourd (detoxifies, aids digestion), moringa (rich in calcium and potassium) and gotu kola (aids memory and circulation). Whilst Ayurveda doesn't restrict any particular foods, the pure vegetable angle comes from its fusion with Sri Lanka's predominantly Buddhist culture. Buddhists refrain from eating meat and drinking alcohol, and so neither are on the menu here.
After diagnosing my type, the warm, approachable and friendly doctor here immediately makes me feel at ease. From him I learn that unlike Western, allopathic medicine, which aims to treat the symptoms of an illness, Ayurveda regards illness as a result of an imbalance in a person's makeup. It's a gentler way of not only treating diseases but also preventing them from arising.
The theory is that we are all composed of a combination of five basic elements: ether, fire, air, water and earth, and that we're governed by three life forces or 'doshas': pitta (fire and water), kapha (water and earth) and vata (air and ether), which are all determined at the moment of conception. The three doshas exist in all of us but two are usually more prominent. If our doshas are not in equilibrium, perhaps due to lifestyle, an inadequate diet, stress or emotional trauma, they can wreak havoc on our health, predisposing us to certain diseases. Ayurveda aims to rectify these imbalances, but the doctor is quick to point out that there are no quick fix solutions. By examining a patient's lifestyle, habits, diet, and emotional proclivities, a practitioner aims to find the roots of a disease. Treatments are based on herbal medicines and therapies but must rely too on implementing lifestyle changes.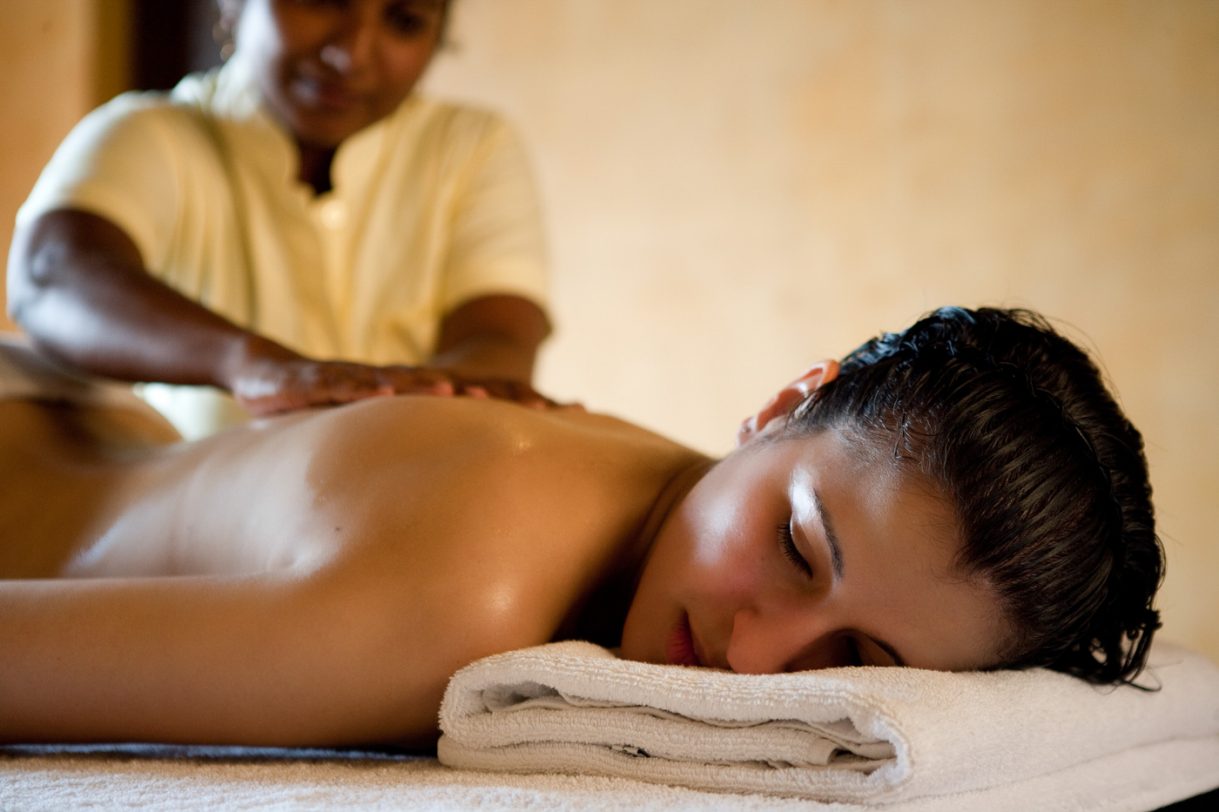 "Making changes in your life to accommodate Ayurveda doesn't need to be excessive," says the resident doctor. "Incorporating yoga or a walk into your daily routine, taking some time in the day to sit quietly and breathe and routinely following a diet more suited to your body type will all help to improve your health."
Everyone seeking Ayurveda treatments must first undergo a consultation. This is, after all, a medicinal practice, and different to a traditional spa. It is up to the physician to select the course of treatments he or she thinks is beneficial to your body type and condition. The therapies as well as the concoctions of oils and herbs are designed for specific body types, and some should only be administered during a specific period of the day. Rain can also prevent a treatment from happening.
The hotel offers one-off Ayurveda treatments, yet to really benefit, personalised treatment plans of two weeks are really a minimal requirement. This would usually include some form of Panchakarma – a five-point detoxifying programme – designed to restore balance and wellbeing to the body.
After a restorative few days immersing myself in massage and great food in Negombo, I feel amazing as I travel up to Sri Lanka's Cultural Triangle, named for its rich historical sites like the ancient ruined cities of Anuradhapura and Polonnaruwa, and the fifth century rock fortress at Sigiriya. Before downing bags, I manage to visit the latter, the magnificent short-lived palace of indulgent usurper King Kassapa I, and it's an instant health-hit. A sweaty, heart-stopping climb to the summit reveals mind-cleansing panoramic views across the lush plains.
Close by is Jetwing Vil Uyana, an incredible eco-style, luxury boutique hotel and resort, and my home for the next few nights. The landscape setting of this carefully constructed nature reserve is immediately striking. Rooms are freestanding dwellings dotted among greenery, absorbed in their own ecosystem – lake, marsh, paddy and forest. Jetwing created the whole site as a biodiversity wetland back in 2004, and almost immediately nature moved in to join them. Today it flourishes as a haven for rare and endangered wildlife like the Slender Loris and rare fishing cat.
In the five minutes it takes to walk between my expansive paddy dwelling and the restaurant I see many bird species, including majestic peacocks that strut down the wooden boardwalks like models on a catwalk. The next morning, monkeys visit my balcony and I get to study their human-like expressions through the glass doors, over a morning cup of the finest Ceylon tea.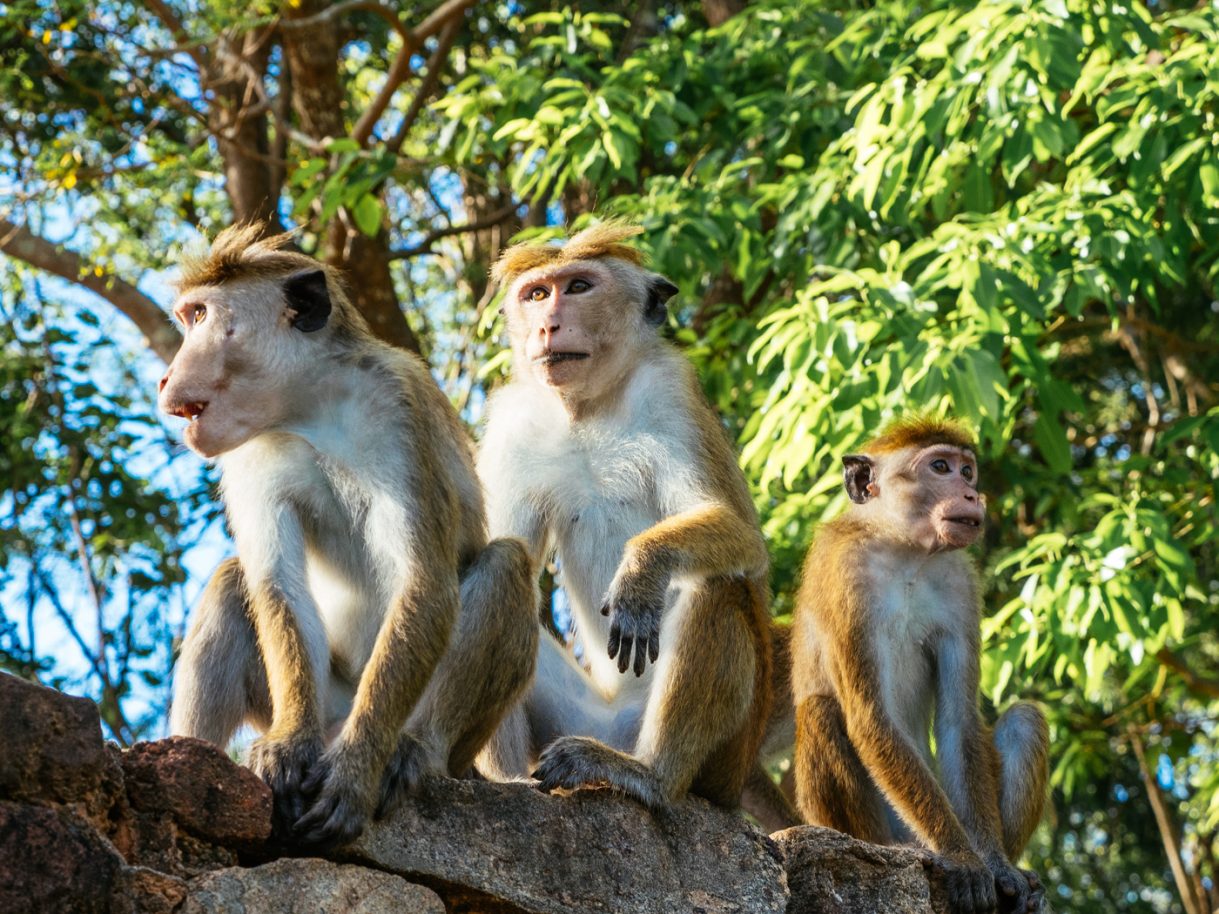 The grounds are expansive, tranquil and inspiring. The spa is set on an island lake and is a suitably serene spot for receiving Ayurveda therapies close to its stunning swimming pool. The hotel's resident Ayurvedic physician, Dr. Priyankara, is young and enthusiastic. From him I learn the importance of diet in Ayurveda and how to choose the right foods for your body type. Jetwing have conceived over 70 different meals for Ayurveda guests. And this isn't just for those seeking to lose weight. Those on treatment plans will tuck into special recipes to suit their constitution and to help redress imbalances. For example, some foods heat the body while others cool, and even the way food is prepared – frying as opposed to boiling – is significant for each body type.
Dr. Priyankara is also one of the country's leading yoga experts, and he leads a morning class, which I eagerly join. Afterwards he explains how Ayurveda and yoga go hand-in-hand. Yoga is a system of spiritual practice complemented by deep meditation, which harmonises body, mind, senses and consciousness. Through 'asanas' – or poses – and breathing exercises, it's possible to achieve a sense of deep calm by relaxing the muscles and opening the mind to quiet. Clearing conscious thoughts from the mind is difficult to do and requires concentration. Even after a few mornings of practicing yoga in these breathtaking surroundings, I already feel like I'm making good progress.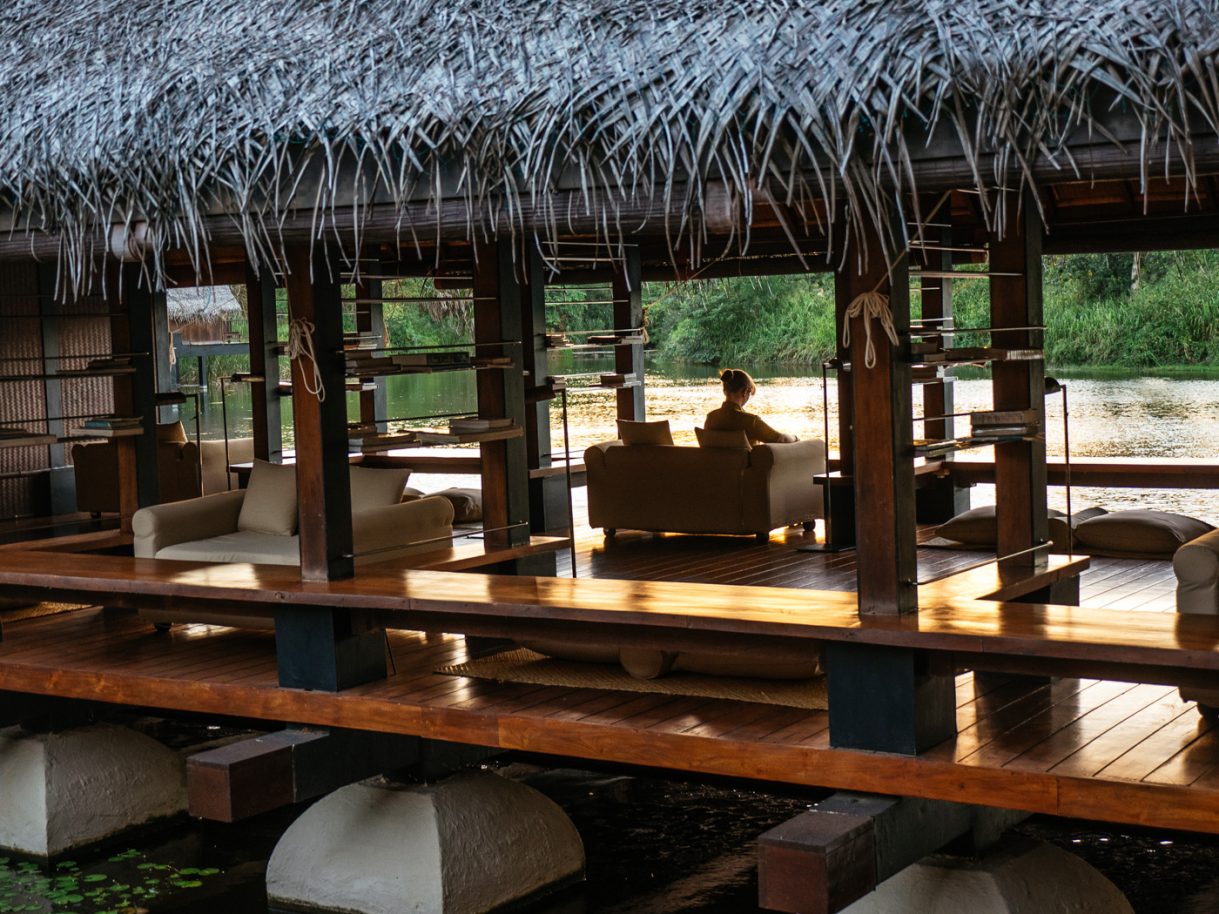 I'm keen to visit Mihintale Hospital, a 90-minute drive from the hotel, as it is thought to be the world's oldest recorded hospital. Mihintale is believed to be where Buddhism was first introduced to Sri Lanka in the third century BC and standing in ruin at the foot of one of Sri Lanka's most sacred sites, I find an inscription dating the hospital to the reign of King Sena II (866-901 AD), although it is very likely the hospital is much older, perhaps dating back to the first century BC. The site is lush and well-preserved, and you can see the granite foundation stones marking out the hospital complex. The 31 identically sized treatment rooms and shrine hall are all easy to trace giving an amazing idea of what it must have been like.
I hire a guide who tells me how Sri Lanka's legendary King Ravana was one of the island's earliest influencers of Ayurveda. At this time, Ayurveda physicians handed down their skills through family, treating only the higher order such as royalty, high priests and wealthy people in their own homes. Some kings, such as Buddhadasa (341-370 AD), were physicians themselves. When Buddhism was adopted, Ayurveda became much more accessible. Young monks trained as Ayurveda doctors, and hospitals such as Mihintale were built to cater to all, young and old, rich and poor.
Mihintale is also home to an ancient grinding stone and a well-preserved granite medicinal trough. Measuring seven feet long by 30-inches wide, the trough is smooth and cool to the touch. I learn that it was used for bathing patients in tinctures of water, herbs and oil and it's likely to be one of the island's oldest relics of indigenous medicine. Although ancient Sinhalese texts speak of "lying in" places dating as far back as the fourth century BC, the trough provides proof that indigenous medicine has actually existed here since the ninth century BC at least.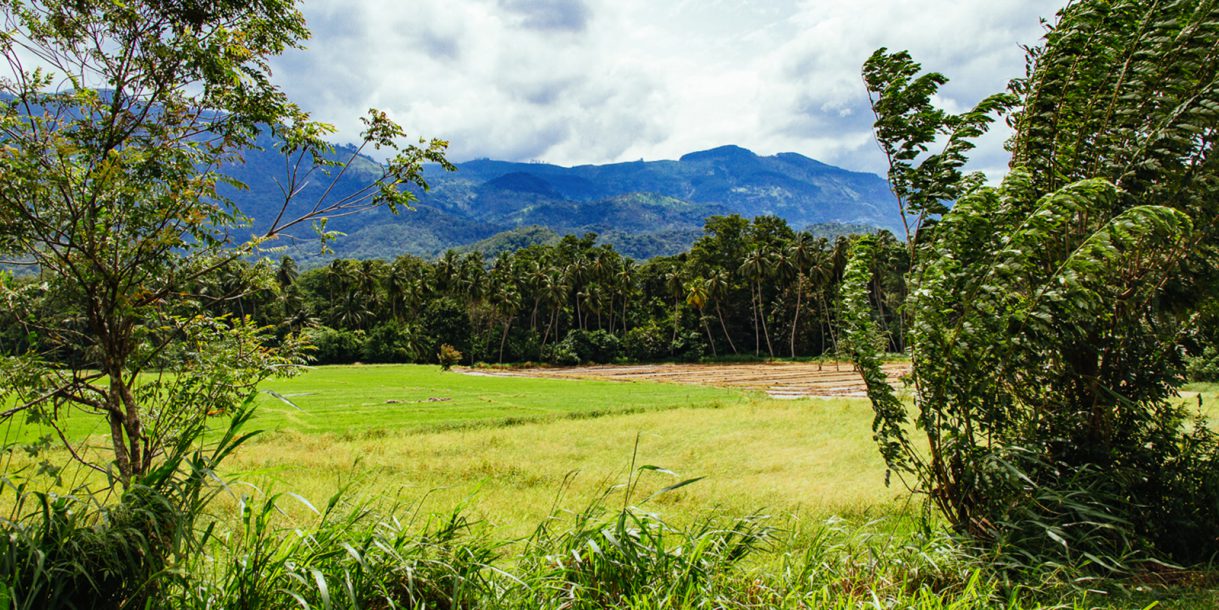 From Jetwing Vil Uyana and the Cultural Triangle, it's time to head south through Kandy and down through the island's lofty Hill Country, famed for its tea estates, to Wellawaya. This crossroads town sits at the base of the stunning southeastern mountains, and my gorgeously secluded hotel, Jetwing Kaduruketha, is in a prime position on its tranquil outskirts. Set in expansive grounds bordering paddy fields and a river, and with superb mountain views, it feels more like a retreat than a hotel property. There's a lovely spa but even sitting out on the terrace of my lodge, gazing across at paddy fields and hills, listening to gentle birdsong, feels like therapy.
I take another trip to visit an ancient hospital site at Maligawila, 45 minutes drive from the hotel. Dating to the late Anuradhapura period, Maligawila is a ruined, seventh-century monastic complex with temple, statues and hospital is perhaps best known for its incredible Buddhist statues, notably a gigantic, free-standing Buddha, carved from rock and standing at nearly 15 metres. This is believed to have been created by a prince, Aggabodhi, and ruler of the Rohana region, thanks to a telling mention in the ancient record compiled by Buddhist monks, the Culavamsa. This refers to the king building the statues at the site of a hospital for the 'One Eyed' or blind.
I wander about the ruins to admire the bewildering statues while following another fundament of Ayurveda – exercise. Some of the earliest texts maintain that a self-loving person should do 'physical exercises in all seasons to maintain lightness of the body, activeness and youthfulness.' Monks – like those that lived at this site – were supposed to perambulate in monastic compounds early in the morning too. I spend a wonderful couple of hours retracing their steps.
Back at Jetwing Kaduruketha and the terraces of the lodges are big enough for practicing early morning yoga. And if you do, chances are you won't be alone. Wildlife thrives here. Over the next couple of days I use the techniques learned from Dr. Priyankara and take regular yoga sessions beside a secluded river with giant kumbuk trees providing ample shade. Monkeys play in the branches and birds call. Afternoons are deliciously lazy with dips in Jetwing Kaduruketha's amazing mountain-view pool and bike rides to a beautiful waterfall – Elle Wala – for wild swims.
My last destination is Galle on Sri Lanka's south coast. From Wellawaya the road takes us south and west to reach an emerald sea shaded beneath thousands of swaying coconut palms. There I check into Jetwing Lighthouse, located on an ocean-gazing rocky outcrop. It feels immediately special and is just a few kilometres west of Galle Fort, the striking seventeenth-century world heritage site where streets are home to majestic colonial-era buildings and churches.
The hotel's spa is located near the beach and it's here that I enjoy one of my favourite treatments. Along the way I've already received head, back and body massages (abhyanga) with various oils and herbs, as well as herbal steam baths and shirodhana, where oil was dripped onto my forehead to promote sleep and reduce stress. Here, I was prescribed a herbal scrub.
From the spacious treatment room, I could hear the ocean's to-ing and fro-ing. After being coated in a special herbal paste and tightly wrapped for 20-minutes, I washed off the ochre paste in a private outside shower. It was luxurious stuff, and more like a spa treatment than a medical procedure, which says a lot about Jetwing. The emphasis is always on patients enjoying a luxury as opposed to a clinical Ayurveda experience. These are therapies designed to nourish the body.
For my final few nights I head back to Negombo and stay at Jetwing Lagoon, 15-minutes south of Negombo's main beach. Its superb Ayurvedic facilities and spa is located beside the island's longest swimming pool – a fabulous 100-metres long. Positioned between the town's ocean beaches and famous lagoon makes this hotel feel like an island and it's an idyllic place to enjoy a final, wonderful Ayurvedic massage and take stock of my tour.
Perhaps it's no surprise that I feel so fantastic, but I do. Watching the sunset over the sea I'm conscious that I'm breathing differently and feel an overwhelming sense of calm. I try a few of my new yoga techniques on the sand and feel thankful that Ayurveda has not only survived through the millennia, but that it's something that, nowadays, anyone across the world can use to enrich their lives.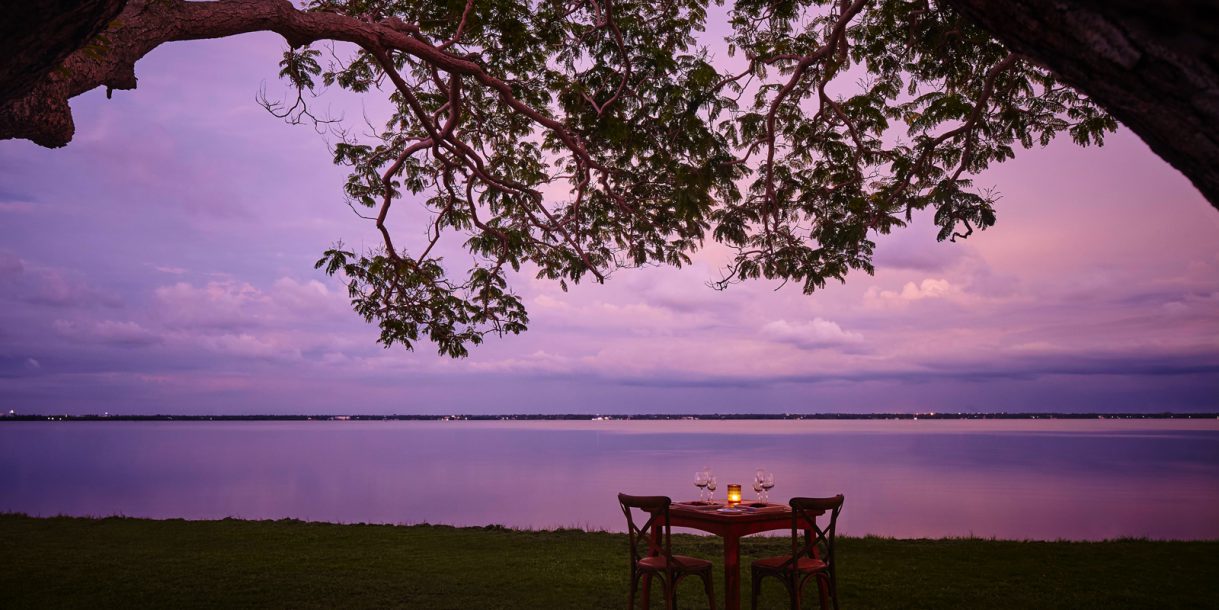 BOOK NOW