Sri Lankan cuisine's international stock has been on the rise in recent years. From 'San Rasa' restaurant in New York's Little Sri Lanka district to the spectacularly successful 'Hoppers' in London's Soho, the vibrant flavours of the paradise island are whetting appetites the world over.
But its influence in world taste goes back a lot further. Sri Lanka has been an important stop on the ancient spice trading routes for millennia. This place has long been a big mixing pot of different cultures, attracting traders from China, India, The Middle East and Europe. Marco Polo in the thirteenth-century famously declared it: "The finest island of its size in all the world."
The more recent colonial presence of the Portuguese, the Dutch and the British, woven together with the island's own rich mix of indigenous cultures, has created a tapestry of culinary influences and traditions bubbling under the surface. Feeding this is a wealth of climates and fertile terrains perfectly suited to growing a broad range of produce, from cinnamon and cloves to the kinds of vegetables you'd expect to find on a British allotment. Not to mention the tea that this country is famous for.
watch the film
As major cities around the world strive to become more 'farm to table', Sri Lanka is a locavore's dream: fresh produce, spices, coconut and homegrown rice remain the heart of most dishes. All are usually sourced within a few kilometres or less from any kitchen. It's true that this may often be for reasons of necessity as much as sustainability, but the result is the same – unbelievably fresh, local food hitting plates everywhere you go here.
Amid all this variety and history, one dish above all in Sri Lankan cuisine has achieved legendary status. 'Rice & Curry' is a deceptively simple description that, on one level, is exactly as it sounds: rice served with a mouthwatering curry alongside, be that dhal, fish, chicken, seafood or vegetable. Dig deeper though and you find the phrase can be a gateway to an incredible kaleidoscope of tastes and textures.
For many westerners today, 'curry' as a catchall term can be confusing, conjuring a mishmash of images from Indian restaurants and takeaways, to Thai or even Chinese and Japanese cuisine. But while Sri Lanka shares some common traits with its neighbouring India, particularly Kerala to the south, Sri Lankan curry has to be thought of as completely unique. The reason? Coconut oil. Instead of heavier butter or vegetable oils favoured in Indian and Pakistani, curries here are lighter in body thanks to the ubiquitous coconut tree. Almost every part of its nut is used: the sap, milk and the white fruit itself, bringing it closer in taste to some Thai curries. And there is a similar love of chilli here; most Sri Lanka curries are lovely and hot with fresh chilli, but all recipes and measures can – of course – be adjusted to taste.
Not many appreciate such subtle differences because despite Sri Lankan cuisine's burgeoning acclaim it's still hard to track down really good recipes outside the country. There is no definitive guide, and there are few great cookbooks, which is odd considering you never seem to be far from an incredible chef here. So to put matters right, I'm meeting one of its best.
Nihal Senanayake is executive chef at Jetwing Lighthouse hotel, which is perched dramatically on the rocks in Galle on Sri Lanka's sun-soaked southern coast. Like many who choose the kitchen as a career, Nihal learnt his skills early and from his mother.
"My first experiences cooking were with her." He tells me. "I learnt to make dishes like dhal curry, jackfruit curry, green bean curry – all so simple but so delicious."
Stints at culinary school and many years in leading kitchens have led to Nihal becoming one the most respected chefs on the island. His modern fusion dishes served in the Jetwing Lighthouse's hotel restaurant have scooped plenty of awards, but he values traditional Sri Lankan cuisine just as highly. The beauty, he explains, being simplicity: "Our food is not difficult to prepare or create, but the flavours are unique." He says. "From Galle to Nuwara Eliya, it is all about using the local ingredients found in the area, and the preparation of the spices."
To demonstrate, Nihal has pulled together a menu of five dishes that anyone could try at home. Each is designed to showcase both the produce and cooking style of a different region and all recipes have been created by a head chef at a different Jetwing hotel property. Each works as standalone meal, served simply with rice, mango chutney and poppadoms, but they can also be cooked together. You could try two or three, or go the whole hog and cook your own classic Sri Lankan Rice & Curry feast.
First things first though. Remember that talk of preparing the spices? Well, now's the time. Nihal always makes his own curry powder and while it may be tempting to just buy a box of the pre-prepared stuff, if you are after a real, authentic Sri Lankan taste, you need to do the same. The good news is it's really easy.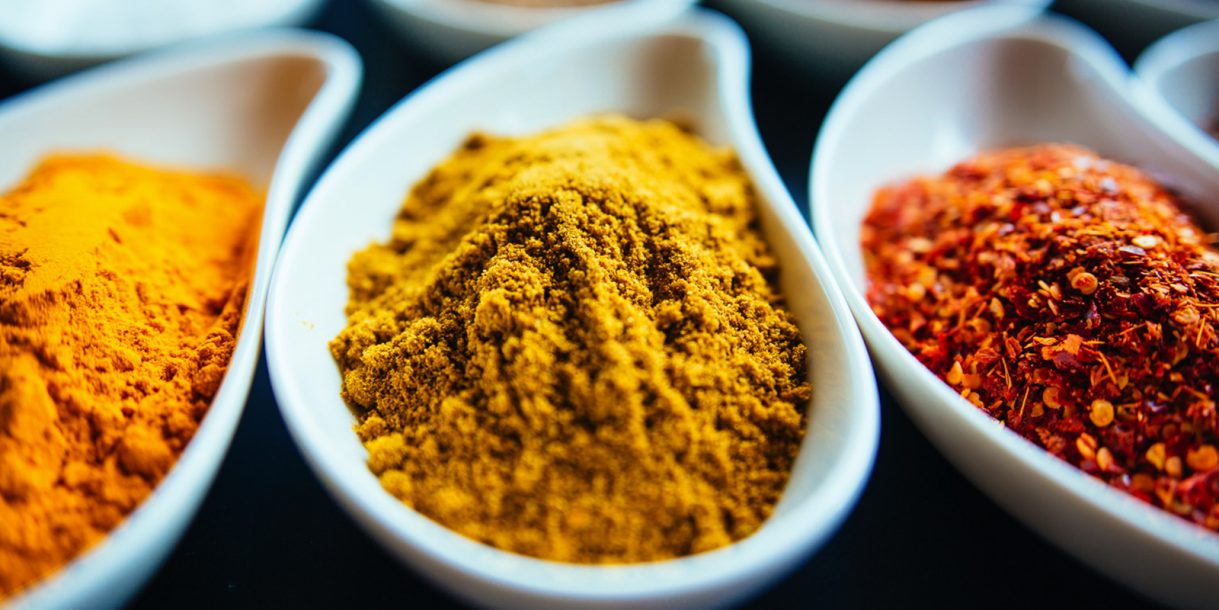 Ingredients:
1 tsp cumin seeds
1 tsp mustard seeds
3 tsp ground coriander
½ tsp fenugreek seeds
½ tsp ground cinnamon
½ tsp turmeric powder
¼ of a pandan leaf
2 curry leaves
2 cardamom pods
2 cloves
Method:
Make authentic Sri Lankan curry powder by crushing and mixing the following together using a pestle and mortar. Then transfer to a non-stick pan and dry fry (without oil) on a low heat for 4-5mins. Don't let it burn or change colour.
Dhal Curry / Tempered Prawns
Serves 4
To begin, let's start with that absolute cornerstone of Sri Lankan cooking: dhal or dhal curry (also spelt 'dal' and 'daal' depending on where you are). "We eat this for breakfast, lunch and dinner," Nihal explains. "This is our real staple dish." The use of fresh ingredients and coconut milk instead of water makes Sri Lankan dhal different to other dhals in its spice and taste blends. It is the perfect hearty dish in itself, but also an indispensible side as part of a larger meal.
Nihal's tempered prawns recipe is another classic. Tempered – in this context – means to heat up using spices to create a richly flavoured but dry curry packed with flavour. Getting great raw prawns is everything, so if you don't happen to have one of the finest fishing ports on your doorstep, seek out good quality, sustainable king prawns from a local fishmonger. All other ingredients for both dishes can be found in any supermarket or, for curry and pandan leaves, Asian food store.
Ingredients:
150g red lentils
1tsp curry powder
½ tsp chilli powder
½ green chilli (sliced)
3g cinnamon sticks
5 curry leaves
½ pandan leaf
¼ tsp turmeric powder
4 cloves of garlic (sliced)
½ tomato (chopped)
240ml coconut cream
240ml coconut milk
salt to taste
Method:
Wash and drain lentils and add to a non-stick pan with all the other ingredients, except the coconut cream. The milk should just cover everything, but add more if not.
Boil, and then simmer for about 15-20 minutes, stirring regularly until the dhal is cooked.
Stir in the coconut cream and salt and bring back to the boil once more. Then remove from the heat.
Ingredients:
8 raw king prawns (cleaned with tail on)
½ tsp chilli flakes
4 green chillies (cut in half lengthwise)
tsp mustard seeds
2g cinnamon sticks
10 curry leaves
¼ of a pandan leaf
½ tsp ground turmeric
½ tsp ground black pepper
4 cloves of garlic (sliced)
1 red onion (sliced)
½ red onion (sliced) for garnish
1 tomato (chopped fine)
1 tbsp coconut oil
100ml coconut cream
2 tsp limejuice
3g salt
Method:
Mix half the chilli flakes, black pepper, ground turmeric and salt in a bowl and add the prawns. Turn the mixture together well, squeezing the prawns with your hand to release any water and rub the seasoning in. Cover and leave for 20 minutes.
Heat the coconut oil in a pan then add the mustard seeds. Fry until they pop, then add the garlic, onion, curry leaves, half the green chillies, tomato and cinnamon and cook for 3 minutes.
Add the rest of the chill flakes, turmeric and black pepper, stir and then add the prawns. Stir well with the mixture over a good heat until cooked.
Add the coconut cream milk to keep the moisture in the prawns and then season with salt and the limejuice.
In a separate pan, fry the onion and the rest of the green chill in coconut oil for 30 seconds and use to garnish.
Black Pepper Chicken Curry
Jetwing Yala, Yala
Chicken curry is a stalwart of any restaurant, café or street stall across the island, with nearly as many varieties and recipes as there are vendors. This Sri Lankan chicken curry recipe from Jetwing Yala's executive chef, Clifford Perera, comes from the heart and the home. He remembers watching his grandmother cooking it over a fire. Don't be fooled by the 'black pepper' title, the spice is present but never potent and, working together with the other ingredients, it creates an outstanding Sri Lankan chicken dish for a Friday night curry.
Black Pepper Chicken Curry
Serves 4
Ingredients:
750g chicken (thigh is best, on or off the bone)
1 tbsp black pepper (roughly ground)
1 tbsp curry powder
1 tsp chilli powder
¼ tsp ground turmeric
4 cardamom pods (crushed)
1 red onion (sliced)
1 clove of garlic (sliced)
½ green chilli (sliced)
½ tsp ginger (sliced)
1 stick lemongrass (roughly chopped)
½ pandan leaf (chopped)
8 curry leaves
1 tbsp tamarind juice (or add ½ tsp tamarind paste and half tsp sugar to 25ml water)
½ tomato (chopped)
240ml coconut milk
240ml water
2 tbsp coconut oil
1 tbsp toasted coconut (to make - dry fry coconut flakes in a pan)
Salt and pepper
Method:
In a bowl, mix the black pepper, curry powder, chilli powder and ground turmeric. Remove any chicken skin and chop the thighs into roughly 2.5cm pieces, then add to the bowl. Mix well and cover. Let it season at room temperature for 15 to 20 minutes.
In a pan, heat the oil and add the onion, garlic, green chilli, ginger, lemongrass, and pandan leaf, curry leaves, tamarind, toasted coconut and tomato. Stir regularly for two minutes until it turns a golden color. Then add the chicken and stir again.
Add the water and mix well. Let it cook for few minutes. Then add the coconut milk and cover. Leave over low heat until chicken is cooked, and add salt and pepper to taste.
Green Beans Malluma
Jetwing Ayurveda Pavilions, Negombo

Jetwing's ayurveda-focused retreat in Negombo is dedicated to wellbeing in mind and body. No surprise then that this superfood vegetarian dish should originate here, courtesy of head chef Rohan Fernando. Simple and quick to cook, it works well as a side or a main and uses nutrient-packed fresh green beans, mixing them with turmeric, garlic and all manner of beneficial, immune-boosting ingredients.
Green Beans Malluma
Serves 4
Ingredients:
250g green beans
3 or 4 cloves of garlic (sliced)
2g of black mustard seed
½ tsp of chilli flakes
½ tsp of turmeric powder
1 red onion or shallot (sliced)
85g of freshly grated coconut
6 curry leaves
1 green chilli sliced with seeds
½ tsp cumin seeds
1 cinnamon stick
1 pandan leaf (chopped)
2 tbsp coconut oil
½ tsp crushed salt and pepper
Method:
In a pestle and mortar, pound the coconut, turmeric, garlic, chilli flakes, curry leaves, pepper, garlic, cumin, cinnamon and onion. Or – at a push – quickly blitz all together in a food processor, but leave it a rough texture.
Slice the green beans into little circles. Heat the pan to hot with coconut oil then add the mustard seeds until they pop, then add the green chilli and pandan leaves. Stir for a minute.
Add the green beans, salt, pepper and stir again for another two minutes. Then add the pounded ingredients, and salt to taste. Keep stirring for another two minutes until well mixed, and serve.
Kiri Dodal
Jetwing Kaduruketha, Wellawaya
What a place to round things off. In an idyllic clearing with mountain views, we're preparing kiri dodal. Translating as 'milk pudding', this delicious rice-based dessert was traditionally made for special occasions and is still given to breast-feeding mothers. Making it for us today is Chandrawathi, who is in charge of the staff kitchen here and regularly gets requests to cook this dessert for guests too. Key is using good, organic rice flour. At Jetwing Kaduruketha hotel it comes fresh from the rice paddies that surround the grounds, but easy enough to find in your local supermarket too.
Ingredients:
250g jaggary (or sugar if jaggary not available)
250ml coconut milk

250g organic rice flour

5 cardamom pods (crushed)

3 cloves crushed into powder

100g of sultanas
Treacle to dress
Method:
Pour the rice flour into a large cooking pan and gradually pour in the coconut milk, mixing with the flour at the same time. Stir until mixed but with a watery texture. Squash out any lumps with fingers.
Add half the cardamon pods, cloves and sultanas, stirring all the time. Then add the jaggary or sugar, put the pan onto a very low heat and keep stirring as it thickens for up to 30 minutes – until it doesn't stick to your finger. All the time fold and move the mixture to prevent it sticking.
Next add the rest of sultanas, stir again, and tip out onto a cold surface, such as a chopping board that's been in the fridge. Pat into a circle around two centimetres thick and cut into 5cm-thick slices. Then cut again the other way to create diamond shaped sections. Plate and dress with a drizzle of treacle.
Can be served fresh and warm or cold after storing in the fridge.
BOOK NOW