Jaffna, known in Tamil as Yalpanam, is considered the bastion and epicenter of Tamil tradition, art and creative culture in Sri Lanka, and is the northernmost region of the island. The Jaffna peninsula is a thoroughly fascinating destination, one that is slightly off the beaten path, where the people are warm and welcoming, and the food is divine. As a region that has only been open to visitors since the end of the civil war in 2009, it holds significant intrigue and promises a rewarding journey in discovering Sri Lankan Tamil culture.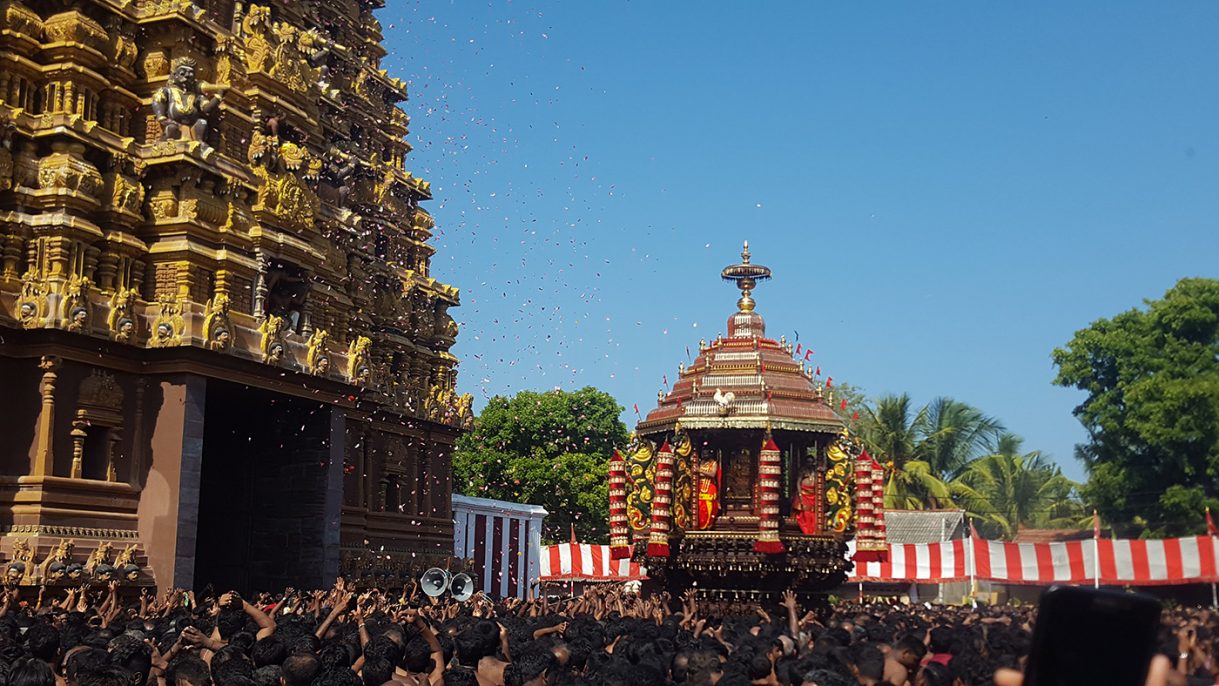 In the heart of Jaffna, the resplendent Nallur Kandaswamy Temple holds its sacred, annual 27-day long Nallur Festival, the island's longest festival. The Nallur Kandaswamy Temple, constructed in 1749, is a huge compound sheltering decorative brasswork, larger-than-life murals, pillared halls and a sacred pool. The temple is an enthralling place to visit at any time of the year, however, during the mighty Nallur Festival it becomes an unforgettable experience, which runs for 27 days straight, finishing on the full moon day in August. The crowds of festival-goers swell with many native Jaffna expatriates returning for the holy celebrations and Hindus from across the globe making their way to Jaffna amounting to almost 80,000 devotees. The Nallur festival is a flamboyant affair, with Jaffna women dressed in their most vibrant sarees adorned in gold and the men dressed in white sarongs, in a clash of intense colours. During the last 10 days shops pop up all over town selling various merchandise as well as flowers and fruit for the daily poojas taking place in the temple.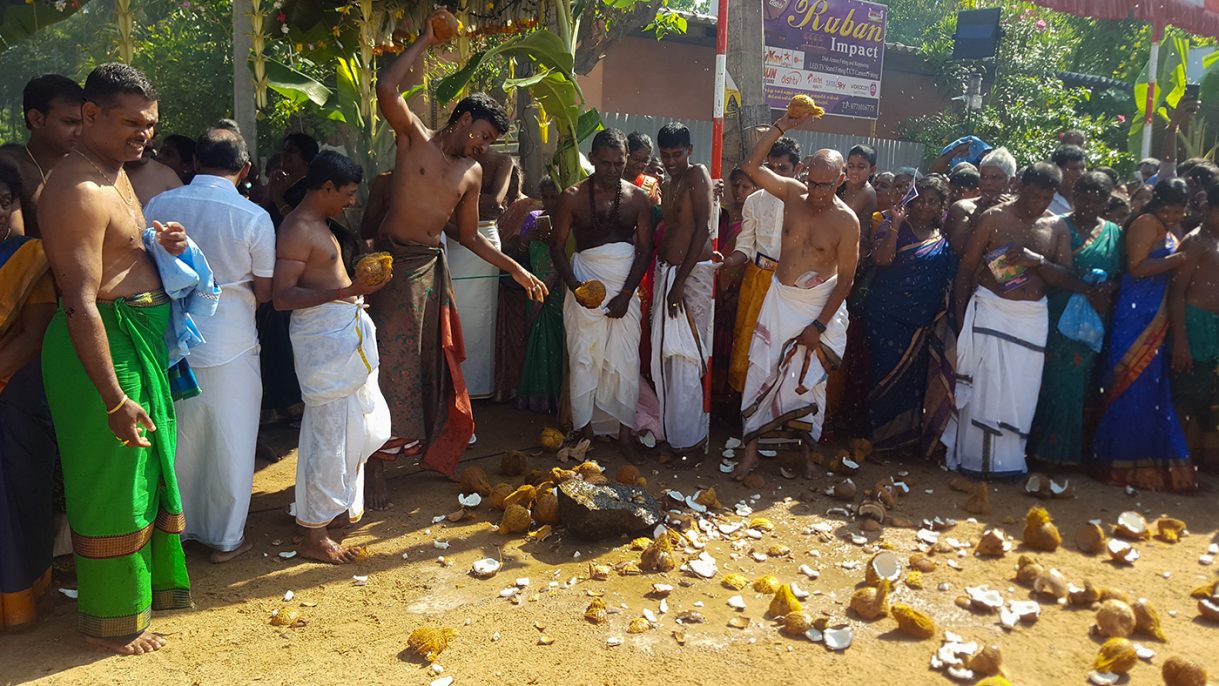 The Theerththam festival is the biggest day of the 27-day festival, held on the 25thday, when a massive chariot, representing deities, is pulled around the temple by a large group of men to be cleaned and washed, then diligently returned to the temple. The day starts with extremely fervent devotees mortifying themselves by piercing their backs with skewers to hang from poles attached to trucks as a sacrifice to the gods. These vehicles follow the chariot in an enormous, almost chaotic procession, which then makes its way from the temple, around Nallur town and then back to the temple accompanied by drumming and music, stopping frequently to dance on the street. Participants of this extraordinary display of devotion believe that god will protect them from any pain. Other such vows and sacrifices taking place during the 27-day long festival include shaving heads or even rolling on the sandy ground for a specified amount of time to be granted blessings from the gods.
Whether you are a Hindu devotee yourself or have come from afar to witness the beauty of faith in unadulterated glory, you will find that the Nallur Festival is nothing short of spectacular and a testament to the power of faith.
BOOK NOW